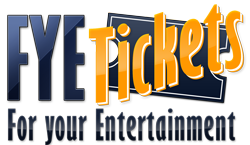 ...We're expecting the NBA playoff tickets to sell-out even faster.
Denver, CO (PRWEB) April 27, 2013
The NBA Quarterfinals are underway and fans are rushing to the box-office and online resellers to purchase tickets. The first round of the Conference Quarterfinals consists of four match-ups in each conference based on the seedings. The upcoming game featuring the Atlanta Hawks vs. the Indiana Pacers is set to kick off on April 27, 2013.
The upcoming match is the first home game for the Atlanta Hawks for the Quarterfinals. Cheap tickets to the NBA playoffs will be hard to find for many fans as the games sell out at record rates. FYETickets.com, a discount online marketplace of event tickets, is selling tickets to the upcoming Hawks vs. Pacers game starting at just $13.00 but as tickets sell-out that price won't last long.
"The sell-out rate for tickets to these quarterfinals is phenomenal," said FYETickets.com CEO. "With the flow of ticket purchases we're currently seeing for the quarterfinals, we're expecting the NBA playoff tickets to sell-out even faster. "
FYETickets.com, an online discount ticket marketplace, will be selling discount NBA Playoff tickets to all matches for the 2013 season. Fans can continue to expect the low prices that FYETickets offers as well as an openly available discount code to save an additional percentage off the customer's total.
FYETickets boasts an impressive 125% money-back guarantee that all tickets will arrive on time for the event and are authentic. Fans can place their online order with FYETickets.com for cheap NBA Playoff tickets and rest easy in their purchase.
In addition to discount NBA Quarterfinals tickets, FYETickets also has great deals on cheap Dave Matthews Band tickets with the additional discount code "CHEAP1" which can be used on all ticket purchases.
About FYETickets.com
FYETickets.com is a secure, reputable online marketplace for discount concert tickets, cheap sports tickets and cheap theater tickets. FYETickets.com offers an extensive selection of affordable event tickets to sold-out events.
Media Contact:
Director of Public Relations
FYETickets.com
(720) 263-2393
FyeTickets.com