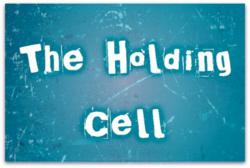 San Diego, CA (PRWEB) April 25, 2013
WHAT:
King-Chavez High School students will bring a dramatic twist to community engagement in the campaign against prescription drug abuse. Friday night, the aspiring actors will perform The Holding Cell in the hopes of raising awareness of prescription drug abuse, San Diego County's leading cause of accidental death. Drawing inspiration from the alarming rate of prescription drug abuse among teens (2,500 kids between the ages of 12-17 begin to abuse prescription drugs each day), the play explores the slippery slope of high-risk behavior that catapults youth into drug abuse and addiction.
The Holding Cell, licensed by Wake Up!, is produced with the support of SAY (Social Advocates for Youth) San Diego and a generous grant from Millennium Laboratories, a San Diego-based, clinical diagnostic company dedicated to improving the lives of people living with chronic pain and addiction. Millennium Laboratories is the Founding Corporate Sponsor of Wake Up!, a community education campaign to raise awareness of the dangers of abusing prescription drugs, and to prevent first-time drug use among teens.
WHO:
The Holding Cell Cast (Eight student actors from King-Chavez High School Drama Department)
Special Agent Tom Lennox, Drug Enforcement Agency
Greg Stein, Millennium Laboratories, Founding Corporate Sponsor of Wake Up!
Cindi Feldman, Mother of a child recovering from substance abuse
Aaron Rubin, Student left paralyzed by his abuse of prescription drugs, and his mother Sherrie will share a drug prevention presentation on behalf of The Hope Foundation
Mayor Bob Filner expected to attend
WHEN:
Friday, April 26 at 6 p.m., Community Performance (King-Chavez Academy, 415 31st Street SD 92102)
WHY:
According to the U.S Office of National Drug Control Policy, most teens initially get prescription pills from family and friends, including straight from home medicine cabinets. Prescription drug abuse has become an epidemic in the United States. More than one-third of those abusing prescription drugs in the U.S. are between the ages of 12-17. Deaths from prescription drug overdoses have become the second leading cause of accidental deaths nationwide, and the leading cause in as many as 15 states.1
About Millennium Laboratories
Millennium Laboratories is the leading research-based, clinical diagnostic company dedicated to improving the lives of people with chronic pain and/or addiction. The company provides healthcare professionals with medication monitoring, drug detection and pharmacogenetic testing services to personalize treatment plans to improve clinical outcomes and patient safety. More information can be found at http://www.millenniumlabs.com.
(1) U.S. Drug Enforcement Administration