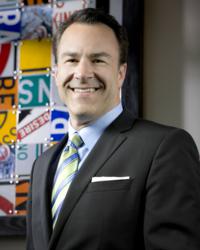 The proposed changes are some of the most sweeping... and potentially detrimental that I have seen in 20 years of legal practice. -Jason Waechter
Lansing, Michigan (PRWEB) April 30, 2013
Gov. Rick Snyder is proposing changes to Michigan's no-fault auto insurance benefits that would drastically reduce benefits to motor-vehicle accident victims in Michigan. Snyder's proposal, HB4612 would cap medical coverage for people injured in accidents at $1 million, and limit coverage to procedure that the insurer deems medically necessary. It would also limit coverage of in-home care, limit funds for home modifications to $50,000, and change the way benefits claims are decided. Snyder is proposing a companion bill, effectively creating a two-tiered system in which low-income drivers with good driving records could buy less extensive policies with only $50,000 in medical coverage.
In a press release on Gov. Snyder's website (April 18, 2013) he suggests that his proposed changes will improve the no-fault system for drivers and consumers by creating a more manageable cost structure, stating that the current system creates unreasonably high insurance costs for drivers in Michigan. He also believes his proposed changes will stop healthcare providers from overcharging insurance companies paying benefits for accident victims.
Why these changes Michigan's No Fault Law could hurt Michigan drivers
On his auto law website, Attorney Jason Waechter provides an extensive overview of the no-fault benefits system in place today. You can read the current no-fault benefits law here. The current system ensures payment of medical bills and treatment for life, as well as wage loss benefits, in-home attendant or nursing care, and up to $20 per day for "replacement services", like household cleaning, for up to three years.
"The caps and limitations that Gov. Snyder is proposing could result in some accident victims with catastrophic injuries not being able to pay their medical bills," says Waechter. "Michigan drivers have a right to lifelong medical support when they've been in an accident. The proposed changes are some of the most sweeping and substantive, and potentially detrimental, that I have seen in 20 years of legal practice."
Michiganders value no-fault benefits
This is not the first time that changes have been proposed to the no-fault benefits system. In the early 1990s, a changes to no-fault Personal Injury Protection (PIP) benefits were put to a referendum and unequivocally defeated by Michigan voters. Waechter believes Michigan drivers understand the value of the current no-fault system and the difference these benefits could make to them in the case of a catastrophic injury. "When people read about this proposal, they will see what is potentially being taken away from them with these changes," says Waechter. "In my experience, when politicians and insurance companies propose changes to the law, the customer is unlikely to benefit. In this case, the proponents of these changes suggest that they will save customers money, but it is more likely that customers will see little change, if any, to their costs, and will suffer as a result of the loss of coverage."
A group of 26 professional associations, including the Brain Injury Association of Michigan, Michigan State Medical Society, Michigan College of Emergency Physicians, and many others, believe that it is in the public's best interest to preserve Michigan's no-fault insurance benefits. The group, known as CPAN (Coalition Protecting Auto No-fault), came together in 2003 in order to ensure that insurance companies in Michigan fulfill the promises of the original 1972 No-Fault Act.
On their website, CPAN.us, CPAN also suggests that in spite of promising cost savings to customers, the insurance industry will not guarantee reduced costs in exchange for reduced benefits. In fact, if this legislation is passed, drivers may have to pay more to protect themselves from underinsured drivers. If these changes are approved, the state of Michigan will be responsible for covering medical costs incurred by drivers with serious injuries, who will have to turn to welfare programs once they reach the coverage limits imposed by their insurance company.
--
The Law Offices of Attorney Jason Waechter will be monitoring this proposal and providing up-to-date information on their Michigan auto and no fault law website as it becomes available.