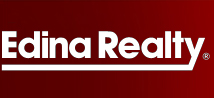 In a market where houses seem so challenging to find, I realized we needed to give buyers something better
Greenfield, MN (PRWEB) April 26, 2013
Over the weekend, Kris Lindahl of Edina Realty will host a seminar at which he will discuss the Minnesota Buyer Search website, a resource he created for buyers.
"In a market where houses seem so challenging to find, I realized we needed to give buyers something better," Lindahl said.
The website allows buyers to fill out a short form and receive a real-time email with a customized search criteria built by Lindahl and a hyperlink to all homes matching that criteria.
When the buyer wants to see one of those homes the Kris Lindahl team makes it a priority to get them to the property before it is sold.
Call Kris now for more information at (763) 280-8498 and visit the Minnesota Buyer Search website now to get started.