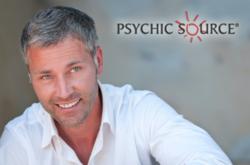 Men are almost as likely as women to have had telephone or online psychic readings or advice in the past year
Langhorne, PA (PRWEB) April 30, 2013
Who gets more psychic readings, men or women? Based on a recent survey of psychic service customers, the answer is: Women. But not by as much as you might think.
"If you imagine the stereotype of someone who consults psychics, you might picture a single, romantically unhappy, working class woman," says Maryanne Fiedler, Marketing Director for Psychic Source, the most respected psychic service since 1989, "but research shows that in this case there is little truth to stereotypes." In fact, says Ms. Fiedler, "Our recent survey shows that most people who get psychic readings are college educated, married with children, and many of them are men!"
Other research seems to support these findings. According to the nonprofit American Federation of Certified Psychics and Mediums, 69% of women and 39% of men admit to having contacted a psychic.
Psychic Source's veteran psychic reader Kimberle is not surprised. "It's true that we tend to get more women calling us than men, overall," she says. "But the number of men who get psychic readings is much greater than you might think." She speculates, "There are probably a lot more men who would like to get a psychic reading but who are embarrassed. For social reasons it seems to be easier for women to ask for the type of help we offer."
Yet increasing numbers of men seem to be shrugging off the social stigma to seek the guidance and counsel of professional psychic readers. "In the last few years, especially since the economic downturn, we've seen more men getting readings than ever before," reports Ms. Fiedler.
So don't be surprised if at the next cocktail party or a water cooler near you, a man gushes openly about his latest Tarot reading, astrological mapping, or past life adventures.
About Psychic Source:
Founded in 1989, Psychic Source is the nation's oldest and most respected psychic service. Psychic Source's advisors are experts in astrology, horoscopes, numerology, tarot cards, clairvoyant readings, and many other psychic disciplines. Psychic Source believes in its community of authentic Psychics and stands behind the authentic psychic readings they deliver to clients. Visit them online at http://www.psychicsource.com.
For more information, contact:
Maryanne Fiedler, Marketing Director
maryanne(at)psychicsource(dot)com
215-953-8568