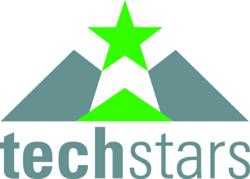 Chicago (PRWEB) April 25, 2013
TechStars Chicago, formerly Excelerate Labs, revealed today the list of 10 startups that will comprise its summer 2013 class. With more than 900 applicants from six continents, this was the most competitive class the program has seen, further establishing Chicago's role as a leading destination for technology companies.
TechStars Chicago is consistently ranked as one of the top accelerator programs in the United States. Three members of the new summer class originate from Chicago, with the other U.S. startups hailing from: San Francisco; Boston; Durham, North Carolina; and Silver Spring, Maryland. Two startups from Canada and one from Russia round out the list.
The summer 2013 TechStars Chicago class:
CaptureProof – The platform through which patients can securely and easily share photos and videos with their doctors.
HIPOM – A cloud-based solution that gives parents total control of the Internet access on all devices in the home.
Nexercise – A mobile app that makes fitness fun through the use of friendly competition, smart alerts and real rewards.
Pathful – A Web analytics platform that captures every visitor interaction with every element on a website automatically, making it easier for marketers and designers to understand visitor behavior.
Peoplematics – A cloud-based search platform that unlocks the data users store in the cloud with intuitive search and sharing across applications.
Project Fixup – A digital matchmaker that fixes people up on fun one-on-one dates.
SimpleRelevance – An analytics-driven email marketing platform that provides customized digital communication for every customer and every message.
SocialCrunch – The marketing data provider presents a new way to unlock the most provocative human insights for brands and their agencies.
Sqord, Inc. – The fitness platform that makes healthy, active play more fun for kids by allowing them to compete and earn points for everyday activities.
TradingView – A browser-based community for investors and traders to share and discuss their ideas.
"Based on our acceptance rate of just over 1 percent, it is tougher to get into TechStars Chicago than the world's most prestigious universities," said Troy Henikoff, managing director of TechStars Chicago. "The quality of this year's class shows why TechStars Chicago stands apart as one of the nation's premiere accelerator programs."
TechStars Chicago portfolio companies enter into an intensive three-month summer program, followed by Demo Day, an annual August event that allows companies to showcase their products by pitching to more than 500 investors from across the country. Throughout the program, companies work with more than 150 mentors that include Match.com CEO Sam Yagan, Foundry Group cofounder Brad Feld, executives from Redbox and LinkedIn, and partners from leading venture capital firms.
Each participant receives $18,000 in seed funding and also has the option of a $100,000 convertible debt note.
Excelerate Labs joined forces with TechStars in February to become TechStars Chicago. Under the Excelerate brand, the program graduated 30 companies, which have collectively raised over $30 million in funding and created more than 150 jobs.
TechStars Chicago Demo Day will take place at the House of Blues on Aug. 28.
About TechStars Chicago
TechStars Chicago, formerly Excelerate Labs, is one of the nation's premier accelerator programs for technology startups. The program has graduated 30 companies, which have gone on to raise more than $30 million in funding to date. Named one of Forbes Magazine's Top 10 Hottest Startup Incubators, TechStars Chicago operates out of the 1871 incubator space in Chicago's Merchandise Mart. For more information, visit http://www.techstars.com/program/locations/chicago/.