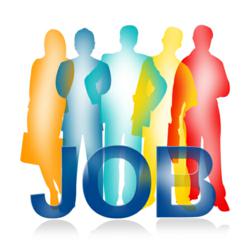 Greenville, SC (PRWEB) April 26, 2013
MAU Workforce Solutions is hiring Heavy Equipment Mechanics and Assemblers with MAU at GE in Greenville, SC. Applicants are encouraged to apply online, or send a resume to tamara.simpson(at)mau(dot)com.
Must have experience with the following: electrical experience up to 480V, hydraulic pressures up to 30,000 PSI, programmable logic & relays
Prior heavy equipment maintenance and mechanical experience preferred (ex. Forklift, Tractor, Backhoe, etc.)
Must be available to work 2nd & 3rd shift
Assemblers (Skilled Electrical & Mechanical)
Duties include but are not limited to: assemble, position, erect, adjust, fit components, fabricate conduit, and tubing accessories, etc. of main gas turbine units from blueprint.
Prior experience with overhead hoists, fork trucks, gas torches, industrial sanders, industrial grinders, measuring devices, gauges, cranes preferred
Must be available to work 2nd & 3rd shift
Please Note: Qualified applicants will be contacted via phone or email regarding the next steps in the interview process. Please do not call the MAU Greenville branch regarding these job openings.
MAU offers optional benefits to associates including medical, prescription, dental, vision, 401K, and life insurance. MAU Workforce Solutions provides equal employment opportunities for all applicants, regardless of race, religion, color, sex, or national origin, age, veteran status, disability or any other characteristic protected by law. MAU is an Equal Opportunity Employer.
MAU Workforce Solutions provides business solutions that give our client partnerships a competitive edge through designed processes and our greatest asset – People – in the fields of Professional Recruiting, Commercial Staffing, Outsourcing Solutions, and Outplacement Services. MAU is a Minority-Owned Company, is based in Augusta, GA and has seven branch locations (Augusta-GA, Lagrange-GA, Aiken-SC, Anderson-SC, Charleston-SC, Greenville-SC, and Chattanooga-TN) and nine vendor-on-premise locations: (Leeds-AL, Jacksonville-FL, Aiken-SC, Charleston-SC, Columbia-SC, Greenwood-SC, Spartanburg-SC, and Memphis-TN).