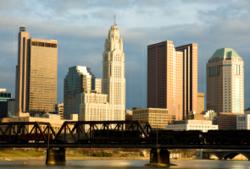 Medigistics is proud to be a member of the HBMA as it is a great resource for our industry and our clients.
Columbus, Ohio (PRWEB) April 30, 2013
Medigistics, leading provider of medical billing and accounts receivable management solutions, took part in the Healthcare Billing and Management Association's (HBMA) 20th Annual Educational Conference this month in Orlando, Florida. Medigistics employees participated in an extensive program designed to aid healthcare billing professionals further hone their craft. Medigistics attends the conference regularly and views it as a vital component of company development. With the knowledge garnered from HBMA conferences, Medigistics employees are able to effectively enhance the overall customer experience by providing the best quality service available.
Medigistics feels it's important to its business and clients to attend educational opportunities and learn firsthand about current and future trends affecting the healthcare billing and management industry and physician reimbursement. Medigistics also meets with solution providers to the medical billing industry and reviews their products and services to ensure they are up-to-date with industry standards.
"The conference offered several sessions regarding the most relevant topics in our industry including HIPPA Compliance, ICD 10 preparations, and the coming Accountable Care Organizations. We also saw some of the latest technology available to provide enhanced services for our clients today and in the future, some of which we already deploy, others are being evaluated. Medigistics is proud to be a member of the HBMA as it is a great resource for our industry and our clients," said Roger Broome, Medigistics Vice President of Client Services.
HBMA is a two-and-a-half day conference, consisting of educational sessions, legislative insights and networking opportunities. The conference was held April 17-19th 2013. To read more about the conference visit the HBMA website.
About Medigistics:
Medigistics, an employee owned company based in Columbus, Ohio, is a full service multi-specialty medical revenue cycle management solution. We are expert at converting healthcare provider's hard work into revenue for their respective business. All services for our clients are performed by our employees in our office in Ohio. To learn more about how you can put our 52 years of experience to work for you contact us at 1-800-282-0738 or visit http://www.medigistics.net.