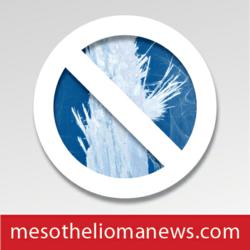 Dallas (PRWEB) April 27, 2013
Baron's and Budd's mesothelioma-dedicated website, Fight Mesothelioma, has been selected as a finalist in the Webby Awards, the leading international advertising awards that honor excellence on the Internet. The firm is honored to have been nominated for a unique and prestigious award that sets it apart from the majority of other mesothelioma law firms.
"Baron & Budd has always been a leader in cutting-edge national litigation that really makes a difference for consumers," said Susan Jones Knape of Baron & Budd. "The new mesothelioma website, Fight Mesothelioma, is a testament to the law firm's caliber and vision, which is a real departure from the stereotype of the late-night TV ad. This nomination only affirms that Baron & Budd's unique approach sets the firm apart."
Established in 1996, The Webbys are presented by the International Academy of Digital Arts and Sciences. Each year, the Webby Awards presents honors in various categories for excellence in Websites, Interactive Advertising & Media, Mobile & App and Online Film & Video. 2013 mark the awards' 17th year, and expands on the previous mission of the Webbys, adding a new category for Social Web. The Webby Awards present two honors in each category: The Webby Award and The Webby People's Voice Award.
For more information on the Webby Awards and the firm's nomination, visit here: http://pv.webbyawards.com/nominees/web/general-website/law/fight-mesothelioma. Learn more about Baron and Budd and Fight Mesothelioma here: http://www.mesotheliomanews.com.
For more than 35 years, Baron and Budd has worked to provide understandable information to mesothelioma cancer patients. The firm underwrote the printing and distribution of Understanding Mesothelioma from CURE media group, a comprehensive resource. Firm founder and managing shareholder sits on the Foundation Board of the National Comprehensive Cancer Network (NCCN), an alliance of 21 of the nation's leading cancer treatment centers. As part of their commitment to the NCCN mission, Baron and Budd also generously sponsored the creation of the NCCN Patient Guidelines for Mesothelioma, a guide to treatment options from NCCN. To obtain a complimentary copy of either mesothelioma book, call Baron and Budd at 1.866.844.4556 or email the firm at info(at)baronbudd(dot)com.