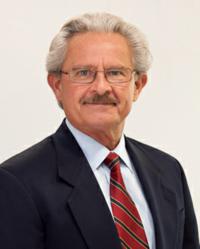 "I look forward to working with ICL's talented staff and executives to launch innovative programs that help the most needy and vulnerable New Yorkers," says Woodlock.
New York, New York (PRWEB) April 29, 2013
The Institute for Community Living (ICL) Board of Directors is pleased to announce that, after a national search, David Woodlock has been selected as ICL's new President and Chief Executive Officer (CEO). Mr. Woodlock replaces ICL Founder and long-time President & CEO Dr. Peter C. Campanelli, who recently retired after 27 years. Dr. Campanelli built the agency from a single program to one of the largest, most innovative human service agencies in the country. Mr. Woodlock is expected to assume leadership of ICL on July 1, 2013.
An experienced leader with a number of hard-won accomplishments, David Woodlock brings to ICL his exceptional government and private sector management experience. Most recently, he served as CEO of Four Winds Hospital, a private psychiatric system in upstate New York, where he replaced the facility's founder. During his five-year tenure at Four Winds, Mr. Woodlock was responsible for the overall executive leadership of the 88-bed inpatient services for children, adolescents and adults, an Adult Partial Hospital Program, and a Child and Adolescent Outpatient Program overall serving over 5,000 individuals annually. He also led a major collaborative primary care initiative, an area where ICL is also a NYS leader.
At a time when ICL and other not-for-profit community organizations confront unprecedented changes in the way services will be organized and funded, Mr. Woodlock brings to the organization his decades-long experience working in New York State government, including his four years as a Deputy Commissioner of the NYS Office of Mental Health where he was responsible for the children and families system of care. During his tenure, he was successful in securing the largest annual appropriation for children's mental health services in the state's history. Mr. Woodlock also served as the Executive Director of the Rockland Children's Psychiatric Center from 1995 to 2004, where he was responsible for operating 55 acute inpatient beds, serving 1,500 outpatients per year in 13 county sites throughout the lower Hudson Valley area.
Mr. Woodlock received a Bachelor's of Arts in Humanities and a Master's of Science in Special Education from Syracuse University. He was an Associate in Clinical Psychiatry at Columbia University College of Physicians and Surgeons, as well as a Member of the American College of Healthcare Executives. Mr. Woodlock has presented nationally and has written for several publications regarding mental health systems and leadership, and about programs for improving the mental health care of children and families. He was recently elected to the Board of Trustees of the National Association of Psychiatric Health Systems and is the recipient of numerous awards, including the Extraordinary Leadership Award from New York State Coalition of Children's Mental Health Services, 2008; Special Congressional Recognition Award, 2000; and the Social Justice Award from Syracuse University. On a personal note, Mr. Woodlock and his wife are parents to six children ranging in ages from 19 to 27.
"I am excited to have the opportunity to lead this extraordinary agency at a time when so much is changing in the human service field," Mr. Woodlock said. "I look forward to working with ICL's talented staff and executives to launch innovative programs that help the most needy and vulnerable New Yorkers." Mr. Woodlock shares ICL's dedication to working with veterans, homeless and mentally ill individuals to assist them in leading healthier and fulfilling lives. As well, he sees new opportunities and new needs emerging in the coming decade. Dr. Michael R. McGarvey, ICL's Board Chair had the following to say about Mr. Woodlock's selection: "ICL is exceptionally well positioned for continued growth and success. With David at the helm, ICL will continue to enhance the lives of New Yorkers and enrich our communities."
For more information please call Constance Y. Brown at (212) 385-3030 ext. 15001
ABOUT THE INSTITUTE FOR COMMUNITY LIVING
The Institute for Community Living (ICL), is an award-winning not-for-profit, human service agency that offers a wide array of residential, treatment, rehabilitation and support services to children, families and adults in New York City and Montgomery County, PA. Every day ICL helps individuals who would otherwise live on the margins of society to re-imagine their futures. With our innovative treatment, pioneering rehabilitation programs and dedicated staff, ICL opens doors to the best possible life for people with severe disabilities and situational crises.
Started in 1986 to serve adults with serious mental illnesses, today ICL provides supportive housing, psychiatric and medical treatment, rehabilitation, skills building and support services to 10,000 people a year, many of whom have significant challenges and/or disabilities. ICL also serves typical New Yorkers in its mental health clinics, school-based mental health programs and Family Resource Center. ICL founded HealthCare Choices, a State-licensed federally qualified health center with services in Brooklyn and Queens. ICL's community housing and outpatient mental health programs are accredited by the Commission on the Accreditation of Rehabilitation Facilities (CARF).
For more information about the Institute for Community Living, visit http://www.ICLinc.org or call (212) 385-3030.