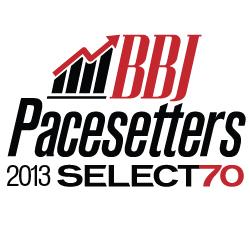 This award is a testament to the ability of our employees to solve our client's digital marketing challenges on a daily basis.
Boston, MA (PRWEB) April 26, 2013
Verndale, an award-winning digital marketing agency, is pleased to announce that it has once again been chosen as a Boston Business Journal Pacesetter, ranking as one of the fastest growing private companies in the region. The BBJ's Pacesetters represent the fastest growing private companies in Massachusetts over a three year period. This is the sixth consecutive year and the seventh time in the last eight years that Verndale has been honored with this award.
"This award is a testament to the ability of our employees to solve our client's digital marketing challenges on a daily basis," said Joe Zarrett, president and southeast managing partner at Verndale. "To that end we are continually improving our expertise, responsiveness and relationships to better meet the needs of those clients, and the recent opening of our Chicago office and plans for further geographic expansion and business line extension demonstrates this."
"This list offers an excellent snapshot of the businesses and entrepreneurs who drive the Massachusetts economy," said Chris McIntosh, publisher of the Boston Business Journal. "The BBJ's Pacesetters are among the greatest innovators and leaders within a wide variety of cutting-edge and traditional industries, and they are a huge reason why this state continues to be a great place to do business."
Verndale is among 70 companies honored by the Boston Business Journal's Pacesetters Awards. To learn more about the BBJ Pacesetters award and 2013 winners, read their press release.
About Verndale
At Verndale, we make digital marketing do what it's designed to do: deliver compelling content to the right user through the best channel at the optimal time. The result for our clients: more profitable customer relationships.
It sounds simple, but with the incredible proliferation of content, channels, platforms and technology, it's actually quite complex. Our comprehensive services in Digital Strategy, Experience Design, Technology and Digital Marketing shield our clients from that complexity so they can orchestrate their content more easily and effectively.
Our clients love the exceptional experiences we help them create for their users. They trust our deep technical expertise and proven methodologies to seamlessly execute on everything they need. And they rely on our continuing analysis to fulfill the real promise of digital marketing: the ability to track activity, measure results and optimize efforts. It all combines to achieve more agile marketing and, ultimately, greater performance. For more information, visit http://www.verndale.com.
Media Contact:
Lauren McDonald
Marketing Coordinator
617-399-8774
lmcdonald(at)verndale(dot)com