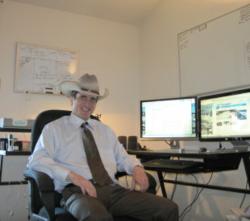 I don't just enjoy building websites, I enjoy building brands and I enjoy building them in a way that will allow them to be sustainable over a long period of time
Miami, FL (PRWEB) April 26, 2013
Mark Warner has joined the Miami SEO team at seo4anyone.com. Mark is a marketing expert, the original founder of the Colorado Ski Authority website, as well as the owner and founder of the Restaurant Guild marketing discussion forums. He has also built more than 150 other websites and brands throughout the years since he first became a marketer.
Mark earned his reputation early in life as he became a fierce competitor on the ski slopes and a Jr. National Freestyle Skiing Champion (1998). After receiving his education, Mark began to take a different angle on the ski industry as the founder and lead webmaster of the Colorado Ski Authority website.
In December of 2012 Mark handed over the reins to the Colorado Ski Authority and began seeking warmer weather. Now, with the ski season coming to a close, Mark has moved to the S. Florida area to apply his marketing talents in the local Miami SEO market.
Mark likes to point out; "I don't just enjoy building websites, I enjoy building brands and I enjoy building them in a way that will allow them to be sustainable over a long period of time. I expect to have a lot of fun and be of great help to people who are doing things like social media marketing in Miami"
With regard to the Restaurant Guild, Mark has stated "I will continue to moderate and maintain the Restaurant Guild website. I started the forum there with the intent of creating a useful resource that would be valuable to the restaurant marketing community. I feel like the website has been a huge success in that regard. It's a lot of fun to maintain and a lot of fun to participate in the marketing discussions there."
seo4anyone is an internet marketing company that provides 21st century marketing solutions to companies in a wide range of industries. This includes helping companies improve their search engine rankings, increase their customer base, and increase the money that their business is able to make from their existing customers. Mark will be working with Miami SEO clients at this company as well as contributing to the seo4anyone blog and education section on the website.
The owner of the company stated "We are thrilled to have Mark's web development and online marketing experience now available to our team. He is going to bring some great ideas to help our local Miami customers with their SEO efforts."
About seo4anyone:
Seo4anyone is a full service internet marketing agency based in Miami, Florida. They work with local small businesses as well as large multinational companies. The company specializes in Search Engine Optimization (SEO), Pay Per Click Management (PPC), Social Media Marketing (Facebook, Twitter, YouTube, LinkedIn), Website Optimization & Conversation Testing (A/B Testing), and E-Commerce Website Design & Development.
For more information, please visit http://www.seo4anyone.com or call (888) 770 0747
Address: 20900 NE 30th Ave Ste 730, Aventura, FL 33180