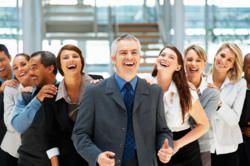 our system is so cost effective we can create a complete fitness and nutrition prescription that lasts for 8-weeks in about 45 minutes
Manchester, NH (PRWEB) April 25, 2013
Integrity Health Coaching Solutions is pleased to unveil their revolutionary new concept in corporate wellness programming. Integrity has been the industry leader in designing systems and technologies that directly prescribe a complete, inexpensive wellness prescription that facilitates a person back to optimal health.
As the cost of healthcare spirals out of control and with the new restrictions and mandates with Obama care many corporations are looking for better, more cost effective ways to keep their employees healthy. Rocco Boulay, Integrity Health's CEO states; "Steven Burd, CEO of Safeway Foods has been a proactive boss with their employees health and their healthcare costs have remained flat for the last five years. Many other employers should follow his lead."
Boulay continues; "Our Corporate Wellness System was created to provide health coaching to large volumes of people in a systematic protocol. Our technologies can educate and coach just about anyone back to good health at a fraction of the cost people are paying today. In fact, our system is so cost effective we can create a complete fitness and nutrition prescription that lasts for 8-weeks in about 45 minutes. This would take your average trainer and nutritionist roughly 24 labor hours to accomplish."
Integrity's Medical Advisory Board, headed by Dr. Hank Wagner will also be providing feedback to employers regarding the efficacy of the program. Metrics such as overall body composition, hypertension, high blood lipids, Hemoglobin A1c, Fasting Blood Sugar and C-Reactive protein will also be monitored. These tests help doctors understand the current health status of an individual so the correct wellness prescription can be prescribed along with behavior modification to increase their quality of life.
Integrity Health Coaching provides all the support to install, train and staff any corporate wellness facility. Integrity also provides options for smaller corporations who do not have the necessary space or budget by aligning them with their participating health coaching partners. Their partners are small to mid-sized fitness centers who have Integrity trained staff on site to deliver the corporate wellness plans.
At Integrity we are certain that when you have healthy and happy employees it is a win, win situation. If your business is seeking a cost effective way to take care of your employees or you would like to become one of our participating health coaching partners please visit our website or click here to contact us.