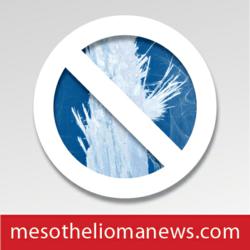 Dallas (PRWEB) April 28, 2013
Riverfront Park near Libby, after nearly $500 million spent over the last 12 years, is the first important completed piece of a federal cleanup initiated in 1999 after EPA investigators discovered an asbestos cataclysm in the small mining town of 3,000. Riverfront Park sits on a mountaintop over the site where vermiculite was mined for a century near the Canadian border, upwind five miles of Libby. (http://www.geo.wvu.edu/~lang/Geol484/Libby%20Vermiculite%20and%20Asbestos.pdf)
The EPA described what it found in Libby "the worst case of industrial poisoning of a whole community in American history" (http://www.pbs.org/pov/film-files/libbymontana_lp_lesson_plan_0.pdf).
"Earth Day also reminds us of Libby, Montana," say the mesothelioma lawyers at Baron and Budd. "When we speak of ridding the earth of all things toxic, what better microcosm to observe than the town of Libby, Montana, where 13 years ago a monolithic asbestos cleanup began and continues today."
A CNN report described the town as being "surrounded by toxic asbestos [that] covered patches of grass, dusted the tops of cars and drifted through the air in a hazy smoke that became a part of their daily lives," referring to residents who lived and died in the haze; as children they played with asbestos powder in their mouths (http://www.cnn.com/2009/CRIME/03/02/corp.pollution.trial/).
Toward the end of the Riverfront cleanup, vermiculite turned up in an excavation prior to installing a central communication line through the 17-acre park. Rebecca Thomas, EPA manager of the site, said every time more vermiculite was found in an already treated area it was removed or buried under clean soil. Thomas said they had utmost certainty that "everything in the top 18 inches is clean" and that it made no sense to keep digging.
On Earth Day, Libby is a reminder that preservation is superior to damage control. Asbestos cleanup, likewise, is like trying to take back a cruel word: 18 inches under the park's surface beneath a canopy of clean soil lies a fluorescent orange blockade warning those who would dig there in the future that danger still lies below.
About Baron and Budd
Baron & Budd, PC, has been "Protecting What's Right" for asbestos sufferers and their families for nearly four decades. As one of the first law firms to prevail in an asbestos lawsuit, Baron and Budd continues actively standing for military personnel, industry workers, and others taken ill as a consequence of asbestos inhalation. The firm insistently calls for the U.S. to stop importing chrysotile from Brazil and join the Worldwide Ban on Asbestos. To date 55 nations have signed the ban including all European Union members. Contact Baron and Budd (day or night) at 1.866.855.1229 for additional information on mesothelioma treatments, mesothelioma cancer doctors, treatment centers, and mesothelioma attorneys. Or please visit http://baronandbudd.com/areas-of-practice/mesothelioma-attorney/.