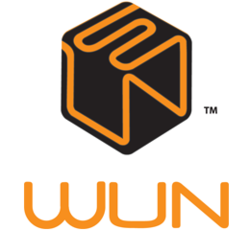 Toronto, Canada (PRWEB) April 26, 2013
WUN Systems LLC, a workspace technology provider with offices in Los Angeles, New York, Miami Houston and Toronto announces sponsorship of the Global Workspace Association ("GWA") Toronto Local Member Network.
Toronto Canada's Local Member Network, more commonly known as an "LMN," will be held May 30 from 5:30-7pm at iQ Office Suites. The mixer includes appetizers, cocktails, and gift bags for all. "With the opening of WUN's Toronto office earlier this year, hosting the Toronto Local Member Network is the perfect opportunity for us to meet our local workspace and executive center neighbors," says Brian Maruncic from WUN Systems. "It's a great way for local and national business center owners and operators to synergize and learn from each other," continues Maruncic.
The Toronto LMN will give attendees firsthand success stories from around the globe—brought to them by industry experts. The agenda includes a mix and mingle session, kick-off with speaker and attendee introduction and opening address delivered by GWA President Elect, Annette Reizburg, followed presentations by workspace industry expert and founder of Pirrotti Marketing Group, Andrea Pirrotti, iQ Founder, Kane Willmont, as well as other industry and business executive experts.
The mixer also includes a panel discussion on "Exploring Workspace & Work Style Trends," in which experts share their trails, tribulations, and recommendations. The event will wrap-up with a question and answer session.
For more information on Toronto's Local Member Network mixer, or to register, please call Brian Maruncic at 647-795-8223.
ABOUT WUN
WUN Systems provides workspaces with data, telephone systems, VoIP, Wi-Fi, internet, security and cloud products designed specifically for executive suites in over 80 cities across North America. WUN Systems' voice and cloud-based technology products enable workspace providers to deliver enterprise-grade products and services to executive suite clients. For more information, please call WUN at 877-986-2801.