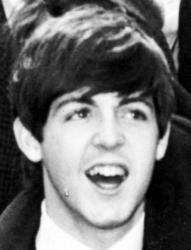 New York, NY (PRWEB) April 25, 2013
Cheap Concert Tickets announces that Paul McCartney tickets in Ottawa at the Scotiabank Place officially go onsale Friday morning April 26th. There are big concerts, there are big stars and there are events which should not be missed. On July 7, an event and a big star will light up Ottawa's Scotiabank Place like it has never been before. The 19,153-seat Scotiabank Place is the home of the NHL's Ottawa Senators. Besides Ottawa, McCartney will also perform at Winnipeg and Regina in Saskatchewan. There is also talk that McCartney will make a stop at Quebec City, though this has not been confirmed by any party.
It cannot be said that the Out There concert tour is a valedictory or a victory lap for the 70-year old singer and songwriter. It is a safe bet to say that McCartney will be back at the studio after this tour, and will be back on tour to promote the new album. McCartney has been indefatigable, and there is no end in sight for what many believe to be the greatest ever singer and recording artist.
McCartney has been performing for the better part of fifty years. There have been few times when he took a break from the recording studio and from concert tours. He has written books, as well as delved into classical music, collaborations, and fund raising concerts. He has also been busy all year round with his various charities, activism, and advocacy. If anyone were to just track his activities without knowing who he was or how old he is, they would be think that this was a young man still chasing a dream. The truth is that he has proven himself over and over again since the Beatles burst into the entertainment scene.
The only real question about Paul McCartney was how far the Beatles could have gone if they had stayed together. Even with the break up, the Beatles is on the list as one of the greatest recording groups in history. They are still listed in the Guinness Book of World Records for a lot of their accomplishments, and only now are some of their records being broken. For Paul McCartney, he still holds a lot of records, and it is doubtful if these would be broken anytime soon.
Putting a perspective and context into the Out There concert tour, this is not just to promote the new album. In fact, the bulk of the concert play list consists of songs from The Beatles and The Wings. He might sing a song or two from his latest album, but that would be almost an afterthought. McCartney has proven that even at his age, he can still perform like he always has, and that being on stage is an invigorating experience for himself and for the audience of loyal fans.
CheapConcertTickets.me delivers tickets to sold out concerts and events worldwide when no one else can, and they do so at discounted prices. As a member of TicketNetworkDirect, they can guarantee the delivery of Paul McCartney Tickets Scotiabank Ottawa, Paul McCartney Tickets in Regina SK and Paul McCartney tickets in Winnipeg. This trusted ticket exchange also has a large inventory of tickets for all sporting events around the World. With CheapConcertTickets.me customer service is a priority, for more information email support(at)cheapconcerttickets(dot)me.