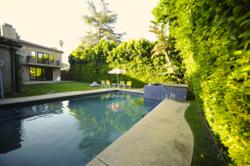 Los Angeles, CA (PRWEB) April 26, 2013
News has surfaced that a famed rock star has renewed his fight against his drug and alcohol addiction. According to his Facebook fan page, he is again sober after relapsing and using drugs and alcohol recently.
This musician has been battling substance abuse addiction since the 1970's, a forty-year span. He was once admitted into rehab in 2003, but there is no mention of inpatient rehab since then.
This is an example of how difficult drug and alcohol addiction can be, but also that it's never too late to make a change. It takes patience and persistence. If not treated properly, stressful situations can trigger relapses in a recovering addict.
Prominence Treatment Center understands how difficult addiction recovery is. Therefore Prominence Treatment Center would like to extend a special offer to recovering addicts who may have relapsed and are looking for second chance.
Anyone who can show proof that they have spent time at a drug or alcohol treatment center and have since relapsed will be given a 10% discount to their inpatient stay at Prominence Treatment Center. Everyone deserves a second chance at the life they desire.
Call us at 877-383-2284 for more information and how Prominence Treatment Center can help you discover sobriety once and for all.
--
Prominence Treatment Center is a luxury, private drug and alcohol residential rehabilitation program located in Malibu, California. Prominence Treatment Center offers Non-12 Step treatment to its clients.
Through the Non-12 Step process, Prominence Treatment Center takes a holistic approach to healing for each individual. Every treatment program is tailored to the individual to:

Address underlying issues
Provide the highest level of care and comfort
Change individuals' thought process and behaviors
Eliminate addiction for the long term
For more information please visit http://prominencetreatment.com/