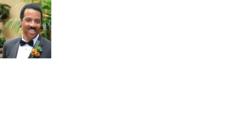 "The greatest opportunity to heal our world may be in finding a model that also makes good business sense".
Evans, GA (PRWEB) April 26, 2013
A Celebration of Pink: October 2013! The good business way media companies are saving lives, connecting with their communities and enhancing October revenues!
This October 2013, multiple media companies will join forces and raise awareness for Breast Cancer in their local community. One man, driven to effect a change, is applying his revenue generating expertise to win the support of hundreds of media companies. His name is Everton Weeks of "The Weeks Group." Weeks was a pioneer of the original "Think Pink" program that swept the industry and helped to paint newspapers and the town pink. "It's important to get involved and it makes good business sense for media firms. No organization can touch the community like local media. Our expertise is in helping our media partners grow advertising revenues. Now, through "A Celebration of Pink" I can combine revenue generation and raise awareness for a cause that impacts 1 out of 8 women" states Weeks.
"A Celebration of Pink" is a 31-day program that will take place during the month of October. The program will showcase local breast cancer survivors, raise awareness, and provide free mammograms. Pink newspapers and pink websites are only part of Weeks plan to draw attention to the breast cancer cause. In other cities his program has turned fountains pink, sponsored fashion shows with breast cancer survivors as models and provided educational lectures. The revenue model is quite simple. Participating businesses (advertisers and non-advertisers) run ads in support of the effort. Additionally, key business sponsors make up more than 50% of the revenue generated. Media firms then donate a portion of their proceeds to charity.
"It's a win-win-win," says Weeks, "awareness is raised, lives are saved, donations are generated and media firms benefit greatly."
Week's passion for breast cancer awareness started in 2004 when he launched the industry's first ever "Think Pink" program. His passion was further fueled by the loss of his sister to this dreadful disease in 2011. To find out more about "A Celebration of Pink" visit: http://youtu.be/Q8mr5mdYbIc