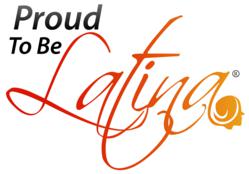 (PRWEB) April 26, 2013
Proud To Be Latina is gearing up for its highly anticipated Third Annual Latina Empowerment Conference on Monday, June 10, 2013 in New York City.
Best Selling Author & Negotiation Expert Yasmin Davidds joins former NHLI President and Motivational Speaker, Marisa Rivera and Master Networker, Rod Colon for the purpose of encouraging Latinas to be progressive, confident and game changing leaders who make an impact on society while paving the way for future generations.
This year's theme, Taking It To The Next Level, signifies Latinas' need to "stop talking and start doing". Through powerful discussions and workshops, participants will get the help and encouragement they need to recognize their strengths and robust leadership skills, and use both to move forward in their careers, businesses and personal lives.
Major sponsors of the conference include Marsh, MetLife, Towers Watson, JP Morgan Chase & Co. and Colgate-Palmolive.
Being held at New York City's most unique venue, The 404, the conference will attract women from various industries nationwide. The cost of the full day conference is $150 and includes access to all speakers, an unlimited opportunity to engage with other Latina leaders, workshops, breakfast, lunch, snacks, a swag bag, gifts AND complimentary coaching sessions.
Founded in 2010 by Yesi Morillo-Gual, Proud To Be Latina is a personal and professional development network that educates, empowers and encourages Latinas to rise to their full potential.
Morillo-Gual who currently holds a Director role at financial services giant Citigroup, is a mother of two and is currently pursuing a doctorate degree.
Other programs offered by Proud To Be Latina include monthly conference calls through its EmPower Hour initiative and quarterly networking events through its EmPowered Latinas Connect initiative.
For more information, registration, sponsorship opportunities and/or advertising, visit http://www.proudtobelatina.com
Contact Information:
Yesi Morillo-Gual, Proud To Be Latina
(917) 318-2002
info(at)proudtobelatina(dot)com