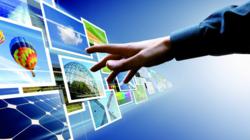 HackaNUI a first of it's kind Natural User Interface Hackathon!
Boca Raton, Florida (PRWEB) April 28, 2013
Forget about web and mobile, those are so yesterday. Natural User Interface (NUI) applications use gestures and motion to interact with applications. The technology is so exciting that a hackathon has been created around it.
HackaNUI is a first of its kind hackathon dedicated to creating applications centered around Natural User Interface (NUI) technologies. Microsoft and PrimeSense (the makers of the Kinect technology) are sponsoring the event as well as many other prominent organizations.
So what is HackaNUI exactly? Mix in some awesome technology, some really talented people, throw in a day of hacking, food, fun and finally prizes and there it is!
The first HackaNUI is set to be held Saturday June 1, 2013 at Caffeine Spaces in Boca Raton Florida.
For more information please visit http://HackaNUI.com
HackaNUI is the creation of mLabs and LiveMetrics.
mLabs creates NUI applications for a variety of vertical markets. Visit them at http://mLabs.co.