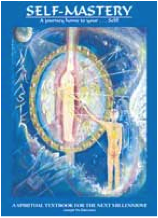 HLC's clinically tested self-help exercises are defined as "a proven series of specific actions that brings about an expected end result, which is Self-mastery."
(PRWEB) April 27, 2013
Life Coaching Certification School Holistic Learning Center shows how and why each of its highly effective exercises has been clinically proven to work on thousands of clients. Since 1977, Coach Hu Dalconzo and HLC's staff have been clinically testing, retesting and then retesting again, several hundred self-help exercises that were developed by dozens of nationally known self-help leaders such as: Louise Hay, Wayne Dyer, Marianne Williamson, Eckhart Tolle, Carolyn Myss, Deepak Chopra and Ram Dass.
All of HLC's curriculums have been developed upon clinically tested self-help exercises. The term "clinically tested" means that for over two and a half decades, HLC tested hundreds of self-help exercises on thousands of clients, checking for improvements or lack thereof. HLC kept testing and retesting these exercises to determine which ones worked, and which ones did not. The well field-tested exercises were carefully studied until the most effective ones were found. Hence, HLC's proven self-help exercises are very effective tools which assist its Life Coach graduates to be the very best life coach's that they can be in the industry.
HLC's clinically tested self-help exercises are defined as "a proven series of specific actions that brings about an expected end result, which is Self-mastery." These exercises are personalized, self-actualization drills that take the abstract concept of inner Self-mastery, which is a hard-to-understand theoretical concept, and break it down piece by piece into a step-by-step, easy-to-understand, specific set of emotional, psychological and spiritual Self-nurturing exercises that have consistently helped the holistically competent become more competent.
Spiritual Life Coach graduates from Holistic Learning Center have documented over time that the 54 self-help exercises, along with their accompanying 150 plus supportive assignments, decrease the duration, intensity and frequency of client's emotional triggers by 35% (on average) after only 15 hours of sessions. The Self Mastery Assignments allow clients to not only intellectually "learn" the information but to also "emotionalize" the information so that it becomes a part of who they are and creates permanent behavioral change in their lives.