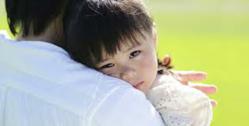 One way for parents to process their own reactions to traumatic events, as well as their concern about how these events will impact their children, is to be proactive in addressing their children's feelings. – Lynn Pedraza, Family Voices Executive Director
Albuquerque, NM (PRWEB) April 26, 2013
Though the perpetrators of the Boston Marathon bombing are no longer at large, the trauma of the event remains.
Recently, Psychology Today author Dr. Eugene Beresin wrote:
It has only been a few days since the bombing at the Boston Marathon. For many, it feels much longer. Parents are worried about the impact of this event on their kids (and themselves). We remember how long it took to recover from other tragedies. Fortunately, kids and families tend to be incredibly resilient.
http://www.psychologytoday.com/blog/inside-out-outside-in/201304/reactions-the-boston-marathon-bombing
Family Voices extends heartfelt condolences to all the people of Boston who were so profoundly affected by this event, and particularly to the families and friends of those killed or injured. The organization also wants to acknowledge the horror and shock all Americans feel about this occurrence – and to affirm the tremendous resilience and strength of families which Dr. Beresin references.
In fact, this past month has demonstrated this resilience, as families of the children slain in Newtown traveled to Washington in the midst of their grief to advocate for gun control. Although the gun control debate is far from over, it is a testimony to the power of family leadership that the gun control filibuster was broken.
White House press secretary Jay Carney said:
"The president congratulated the families on this important step forward, noting that the bipartisan progress would not have been possible without their efforts."
http://www.politico.com//story/2013/04/senate-gun-control-bill-passes-first-test-89949.html
Meanwhile, experts in trauma and child psychology are providing advice on how families can facilitate the healthiest response to these events for children. Washington Post journalist Valerie Strauss summarizes:
1. Reassure children they are safe…
2. Make time to talk….
3. Keep your explanations developmentally appropriate…
4. Review safety procedures….
5. Observe children's emotional state…
6. Limit television viewing of these events…
7. Maintain a normal routine…
http://www.washingtonpost.com/blogs/answer-sheet/wp/2013/04/16/how-to-talk-to-children-about-deadly-boston-marathon-bombings/
The National Association of School Psychologists has written "Tips for School Personnel and Parents" focusing on how to help children with special health care needs cope with crisis. They state:
"Staff and parents must consider how children with special needs respond to … stress and anticipate these and more extreme reactions following a crisis. Strategies that have been effective … in the past are the best strategies to implement now, understanding that steps might need to be more concrete and consequences more immediate. "
This resource offers suggestions for addressing stress and trauma after a crisis with specific populations. See http://www.nasponline.org/resources/crisis_safety/specpop_general.aspx
Many other organizations have distilled sophisticated expertise in addressing trauma with children and youth. For example, in Israel, where 9% of the population suffers from Post-Traumatic Stress Syndrome, three times the incidence of PTSD in the U.S., the Israel Center for the Treatment of Psychotrauma (ICTP) provides many links specific to trauma treatment for children. See http://www.traumaweb.org/content.asp?pageid=119
The United States Substance Abuse and Mental Health Services Administration (SAMSHA) has also assembled age-appropriate guidelines for addressing trauma with children and youth. See downloadable resources available at http://www.samhsa.gov/trauma/#TipsChildren.
These resources are simple and clear, helping parents find the most appropriate way to communicate with their children and support them in processing and releasing the impact of traumatic events in the healthiest way possible.
Family Voices Executive Director Lynn Pedraza commented:
"One way for parents to process their own reactions to traumatic events, as well as their concern about how these events will impact their children, is to be proactive in addressing their children's feelings. It's not necessary to reinvent the wheel about how to do this because so many simple resources exist which guide parents about what to do and say. We want to honor the natural strength and resilience of families and children as we encourage parents to take advantage of the excellent materials available to help their children recover from trauma and stress."
For more information contact Melanie Rubin, mrubin(at)familyvoices(dot)org, 505-261-3214