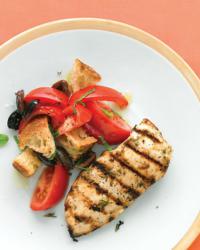 Monroe, Wisconsin (PRWEB) April 30, 2013
Scott R. Tischler of Tischler Brothers Fitness recently helped his younger brother, Troy Tischler, lose over 200 lbs in just over a year. Scott R Tischler taught Troy that working out is just one part of getting in shape. It also takes 100% dedication in the gym and in the kitchen. The food that you put in your body is one of the most important components to working out. Here are some of the most important foods to consume on a daily basis.
1. Almonds and other nuts that have their skins intact. This super food helps to fight off obesity, heart disease, muscle loss, wrinkles, cancer and blood pressure.
2. Beans and legumes are a healthy protein source that helps burn fat and regulate digestion.
3. Spinach and other green leafy vegetables help to neutralize free radicals in the body.
4. Unsweetened oatmeal is a great breakfast and helps to boost energy levels, reduce cholesterol and maintain blood sugar levels.
5. Eggs are a great food for building muscles and burning fat.
6. Turkey and other lean meats are great for building muscle, strengthening the immune system and fighting obesity.
7. Olive oil and coconut oil are two of the healthiest substances to use while cooking. They will help lower cholesterol and boost the immune system.
8. Whole grain breads and cereals help prevent the body from storing fat.
9. Whey powder will help build muscle mass and burn fat.
10. Berries are not only delicious but will help protect the heart, enhance eyesight, and improve balance.