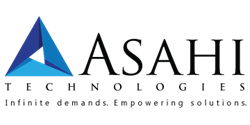 With our core expertise in Yii Framework development, we build a wide spectrum of Yii applications to help businesses achieve their business goals at a faster pace.
New York (PRWEB) April 26, 2013
Being extremely performance optimized, Yii is a perfect choice for any sized project. It significantly reduces development time and can be used for any web development project, from a simple web app to the most complicated web portal. The unparalleled flexibility, modularity and extensibility offered by the Yii framework makes it a great choice for rapid application development. Built with sophisticated, enterprise applications in mind, it helps users to have full control over the configuration to meet their exclusive requirements. Unlike other PHP frameworks, YII scores way ahead in terms of RPC performance and adopts the 'lazy-loading' technique that increases its effectiveness manifold. .And to help businesses leverage the power of YII to accelerate their web development process, the NY based firm has launched YII Framework Development ]services in New York.
Although YII framework is used for developing all kinds of applications, it works best for high traffic Social Media sites, forums, portals, and others. It allows maximum reusability in Web programming and can significantly expedite the development process. Being extremely fast and efficient, the expense incurred in developing YII based applications is considerably low which makes it a popular choice for budget constrained small businesses. Moreover its rich set of features. ranging from from MVC, Active Record, to theming, internationalization and localization, Yii provides almost every feature needed by today's Web 2.0 application development.
At Asahi Technologies, the expert YII developers create web applications/websites that are highly interactive and dynamic. By leveraging YII PHP framework they help their clients to develop great web applications with clean and dry design rapidly. The NY based firm develops custom business applications and solutions based on Yii framework, which considerably reduces cost and enhances productivity.
Speaking about the launch of YII development services, Mr. Vinod Subbaiah, the CEO and Founder of Asahi Technologies said, "With our core expertise in Yii Framework development, we build a wide spectrum of Yii applications to help businesses achieve their business goals at a faster pace. By using Yii framework, our expert developers create complex yet intuitive applications, and deliver them with a quick turnaround time. Our developers are also experts in combining codes from Zend or PEAR framework in a Yii application, delivering a remarkable end-product."
The services offered by the firm include

Custom Yii Website Development
Yii Web Application Development
Yii Framework Development
Enterprise Yii Development
Yii Website/Portal Upgradation
Yii Modules/Plugin Development
Yii Customization Solutions
Yii Maintenance and Support
To help businesses know more about YII development services, Asahi Technologies provide a free online consultation to clients letting them understand their options.
About Asahi Technologies
Asahi Technologies is a New York based web design and development firm that provides software consulting and Web solutions to small and medium level businesses all across North America. Asahi Technologies specializes in responsive design, cloud computing, online marketing,mobile application development and open source technologies. Under the leadership of Mr. Vinod Subbaiah, who himself started his career as a software programmer, Asahi Technologies' team comprises of experienced software professionals having extensive knowledge of technology with B2C and B2B operations. The firm's headquarters is located in New York City, NY.