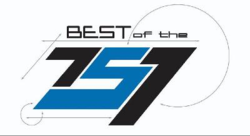 Their years of football coaching experience, energy and commitment is what helps make this an incredible event for 757 football student-athletes.
Newport News, Va. (PRWEB) April 29, 2013
The Best of the 757 is pleased to announce its Co-Directors for the June 1 football combine as part the 2013 athletic showcase series. All three hail from top football programs in the 757.
Wayne Lance, Head Coach from Atlantic Shores Christian School, will lead offensive skills, Greg Massenburg, Head Coach from Heritage High School, will head up defensive skills, and Greg Gibson, Head Coach from Western Branch High School, will lead both offensive and defensive linemen.
All three head football coaches bring years of coaching experience and a passion for helping develop football athletes in the Southeastern region of Virginia.
The Best of the 757's sixth season kicks off this summer with a football combine and showcase held on June 1 at Christopher Newport University in Newport News. The August 17 baseball showcase will take place at Harbor Park in Norfolk and the basketball showcase is scheduled for Oct. 13 in the Boo Williams Sportsplex in Hampton.
"The Best of the 757 is a highly unique showcase and combine series that includes testing, coaching and competition," said John Cunningham, founder of Best of the 757. "We are extremely excited to have a great group of football coaches as co-directors this year. Their years of football coaching experience, energy and commitment is what helps make this an incredible event for 757 football student-athletes."
The Co-Directors have assembled a strong staff to support the event including coaches from Phoebus, Hampton, Bethel, Nansemond Suffolk, Norfolk Academy, Great Bridge, Western Branch and Heritage High Schools. This staff will help lead position-specific skill sessions as well as 7-on-7 competitions.
"The coaching experience and passion for the game that these three gentlemen bring to the Best of the 757 is unmatched," said Andy Hilton, founder of recruit757, a scouting service for athletes that has partnered to present the Best of the 757 this year. "Each one of them has a varied skill set, a different background, and an expertise. Their diversity gives the event great depth."
Massenburg may currently serve as the head coach at Heritage High School in Newport News, but he has deep Hampton High School "crabber" roots. Massenburg played his high school ball for Hampton High School football Coach Mike Smith and helped win two state championships. He also, as an assistant coach at Hampton, helped bring a team to another state championship.
In 2011, Massenburg took over as the head coach for the Hurricanes and he's turned around a team that was 0-10 in 2010. Since his arrival, the Hurricanes won three games in 2011 and six games in 2012.
Gibson joined the Hampton Roads coaching league two years ago and has already left a mark. He came to Virginia following coaching in California.
He first joined the Norview High School program that finished winless in 2010 and had only seen one winning season since 2001. His new offensive scheme and focus on discipline drove the 2011 Norview Pilots to a 6-4 record and nearly got them to the playoffs.
In 2012, Gibson led the Western Branch High School Bruins to a turnaround season, going from 4-6 to 8-2 in the regular season with a playoff run that ended with a Division 6 Eastern Region semifinal loss to eventual State Championship runner-up Ocean Lakes High School. Western Branch is a favorite to return to the playoffs in 2013.
Lance has led the Atlantic Shores High School football program since 2007. He almost instantly drove the Seahawks to success, winning the VISAA Division II State Championship and earning the VISAA Division II Coach of the Year in 2008. As an independent school, the Seahawks play most of their games far from home, hitting various parts of the state, as well as traveling to North Carolina and Maryland.
Prior to leading Atlantic Shores, Lance was the head coach at Kokomo High School in Kokomo, Indiana, and head coach at perennial Virginia Private School power Liberty Christian Academy of Lynchburg.
Athletes can register for the 2013 Best of the 757 series now at http://www.bestofthe757.com.
ABOUT THE 757:
The Tidewater or Hampton Roads region of Southeastern Virginia is known collectively as "the 757" because of the area code that links together a series of cities that's become a breeding ground for some of the world's finest athletes. The 757 is generally regarded as a top region for college recruiters. Moreover, there is a tremendous pride within the Hampton Roads community and support of athletes who compete in and are from the 757.
Professional athletes that have come from the 757 include basketball's Alonzo Mourning, Allen Iverson, and JR Reid; baseball's BJ Upton, Justin Upton and Michael Cuddyer; football's Bruce Smith, Plaxico Burress, Ronald Curry, Aaron Brooks, DeAngelo Hall, Michael Vick and Tyrod Taylor.
Hampton Roads is home to 1.3 million people and the 757 has more than 50 schools with roughly 55,000 athletes. Officially, the 757 includes the cities of Virginia Beach, Norfolk, Chesapeake, Hampton, Portsmouth, Newport News, Williamsburg and Suffolk.