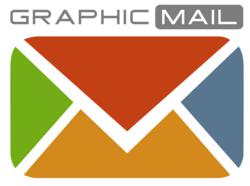 Geneva, Switzerland (PRWEB) April 26, 2013
According to Hubspot.com, 80% of social media users in the US prefer to connect to brands through Facebook. With digital marketing trends increasingly leaning towards social and mobile, businesses are presented with the challenges of a fast-paced and consumer driven marketing process. More and more, marketers are realizing that integrated and centralized applications enable faster turnover in terms of user engagement, with the key focus being connecting with consumers.
GraphicMail has always aimed at offering clients efficient, powerful and advanced tools to reach out to consumers and facilitate effective and targeted marketing campaigns. Their consumer dashboard, a fully integrated 'landing page' from where clients are able to manage and tack their mobile and email marketing campaigns, serves as a hub for all B2C and B2B communications and marketing.
While their current dashboard is an effective platform affording businesses an overview of their accounts, the revised dashboard will offer even more valuable tools for true marketing integration.
GraphicMail's improved user dashboard now incorporates Facebook and text messaging widgets, enabling marketers to update social accounts and send mobile marketing material straight from their dashboards. Hubspot.com reports that around 80% of people prefer to get promos, coupons and discounts from brands via social media.
Keeping up to speed on the latest industry news is an important activity, but on that's not always easy to fit into the daily grind. GraphicMail's new dashboard has an improved activity and news feed widget, giving users a live stream of their own marketing campaigns and activities, as well as GraphicMail-specific news; all bundled into a neat, personalized package that is both easy to use and efficient.
With GraphicMail's new user dashboard, businesses are able to grow their digital marketing campaigns, while accurately monitoring and tracking success. Social media integration and mobile marketing campaigns are more responsive and accessible than before and the crisp, modern look makes it a comfortable fir for any marketer.
GraphicMail's genuine and sustainable drive for growth affords its clients access to world-class technology, giving them the edge when competing in a constantly evolving and very competitive global marketing environment.