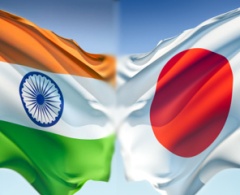 (PRWEB UK) 27 April 2013
Japan nearly overtook the US as the world's largest economy in the 1980s, but Tokyo's property bubble burst ushering in a 20-year recession. Now, Prime Minister Shinto Abe is trying something radically new- 'Abenomics'- described in the Financial Times last week as a bid to go "hell for leather for inflation" and as a policy that "may actually work." Let us hope so. Certainly to climb out of recession, Japan needs to develop its business leaders and its international partnerships.
Now, Japanese business leaders interested in learning about doing business with India - a massive and relatively nearby emerging economy - will not even have to leave their country to do so; and Indian executives interested in learning about Japan can stay put too, as the ISB-GLOBIS bilateral agreement will offer training in both schools' campuses.
Speaking to IEDP about the new partnership, ISB's Ramanathan Hariharan (Senior Director, Centre for Executive Education) stressed that the problems faced by India, and indeed most emerging markets, are unique. ISB's faculty have a good understanding and awareness of these challenges through their relevant consulting exposure, and as such, the school is well-placed to provide Japanese executives with insight into doing business in India and other emerging markets.
Read more on the IEDP website: http://www.iedp.com/Blog/India-Japan_Collaborate_Develop-Leaders.