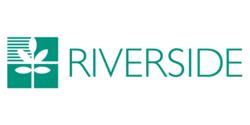 Petersburg, Va. (PRWEB) April 28, 2013
Riverside Health System's Program for All-Inclusive Care for the Elderly (PACE) in Petersburg will celebrate its first anniversary and host an open house Wednesday, May 1 from 3 to 6 p.m.
Riverside is the largest operator of PACE centers in Virginia and runs five of the 85 centers available across the country. Currently, PACE is only available in 29 states serving just more than 30,000 participants nationwide.
The Petersburg PACE center is located at 315 Brown Street.
For more information about the open house, or to RSVP, call (804) 518-1257 or email judy.tyree(at)rivhs(dot)com.
ABOUT RIVERSIDE HEALTH SYSTEM'S LIFELONG HEALTH AND AGING RELATED SERVICES DIVISION:
Offering innovative and increased levels of care for older adults is a staple of Riverside's Lifelong Health and Aging Related Services Division.
The division handles the development and operation of continuing care retirement communities, assisted living apartments, skilled nursing and rehab centers, residential memory support, wellness centers, and community based services such as the Program for All Inclusive Care for the Elderly (PACE), Home Health & Hospice, and home enabling technology. Riverside is the largest provider of lifelong health and aging related services in Virginia.
ABOUT RIVERSIDE HEALTH SYSTEM:
The original charter for Riverside dates back to December 15, 1915. The company began as one hospital, founded by the community and built on a site at Huntington Avenue and 50th Street in Newport News, Va. In 1962, the hospital relocated to the present site of Riverside Regional Medical Center in central Newport News. Since then, Riverside has evolved into a flagship regional medical center with affiliates throughout the region in every aspect of healthcare. Riverside is a 501c(3) tax exempt, non-profit organization dedicated to improving health and saving lives. Learn more about Riverside Health System at riversideonline.com