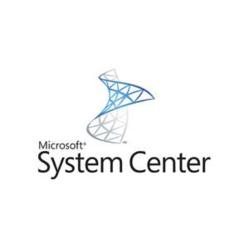 Atlanta, GA (PRWEB) April 28, 2013
CED Solutions, LLC now offers SCOM (System Center Operations Manager) certification training, both instructor-led in the classroom and live, online.
This integrated system center management platform offers a wide and robust range of capabilities to the user. It completely changes the way IT and application services are delivered. Microsoft System Center opens the door to cloud management, application insights, a flexible (and cost-effective) infrastructure as well as the ability to increase VM density without paying for extra licensing costs.
CED Solutions, LLC strives to stay ahead of the curve in IT training classes made available to students, continually adding new and updated System Center courses to the schedule to meet students' needs.
CED Solutions continues to be the #1 location for Microsoft Certifications in North America, offering IT Technical Training on over 100 computer programs including Cisco, Novell, Oracle, CompTIA, .NET, Linux/Unix, Adobe, ASP, Cyber-Security and many more. CED Solutions is one of only 26 Microsoft Gold Learning Partners in the United States. For more information about the CED Solutions, contact Amanda Augustine at 800-611-1840 or visit http://www.cedsolutions.com.