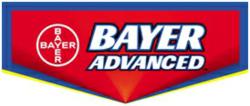 Destructive insects and diseases that ruin trees and shrubs in your garden also ravage millions of acres of the United States' national forests. Homeowners must be armed with tools and information so they can combat the spread of invasive pests.
RESEARCH TRIANGLE PARK, N.C. (PRWEB) April 26, 2013
Bayer Advanced™, one of the leading consumer lawn and garden brands in the United States, advises homeowners to safeguard the health of their trees on National Arbor Day by protecting them from invasive pests, which thrive and spread during this time of the year.
Lance Walheim, horticulturist, citrus rancher and renowned author of several books, including Landscaping for Dummies, has teamed with Bayer Advanced to ensure homeowners evaluate their trees' health by learning to how to inspect, treat and protect trees vulnerable to invasive pests.
"Destructive insects and diseases that ruin trees and shrubs in your garden also ravage millions of acres of the United States' national forests each year," Walheim said. "Homeowners must be armed with the right tools and information so they can help combat the spread of invasive pests."
To help homeowners best preserve and defend their trees, Bayer Advanced and Walheim have created http://www.TreeCare101.com. The educational website features a comprehensive list of common tree pests and diseases that can be identified on branches, leaves, trunks and roots of trees; a video and articles on tree care and maintenance; facts and benefits of planting trees, such as lessening erosion and helping replenish groundwater; and frequently asked questions that address planting, pruning and treating trees with Bayer Advanced solutions.
Bayer Advanced offers two products that protect trees from specific pests, such as Emerald Ash Borer*, Whiteflies and Hemlock Woolly Adelgid.

Bayer Advanced Tree & Shrub Protect & Feed II: Offers a fast-acting, 12-month-long systemic protection against damaging insects, plus feeds in a single application.
Bayer Advanced Fruit, Citrus and Vegetable Insect Control: Controls Asian Citrus Psyllids and other destructive pests on citrus trees. Just mix it in a watering can and apply it to the base of the citrus tree. It protects from the inside out.
As part of its ongoing commitment to tree health, Bayer Advanced has worked with the National Arbor Day Foundation to plant 630,000 trees in nine national forests throughout the United States.
Visit http://www.bayeradvanced.com to find information and how-to videos, as well as to obtain a mail-in rebate up to $6 on purchases of Bayer Advanced Lawn & Garden products. Always read and follow label directions.
Products not for sale in New York.
*Liquids only
Bayer Advanced Twitter Page:
http://twitter.com/bayeradvanced
Bayer Advanced Facebook Page:
http://facebook.com/bayeradvanced
Bayer and the Bayer Cross are registered trademarks of BAYER.
Bayer CropScience is committed to bringing new technology and solutions for agriculture and non-agricultural uses. For questions concerning the availability and use of products, contact a local Bayer CropScience representative, or visit Bayer CropScience online at http://www.bayercropscience.us.
###
About Bayer Advanced™
Bayer Advanced is one of the leading consumer lawn and garden brands in the United States. Driven by innovative thinking and category-leading research, Bayer Advanced provides innovative and effective solutions that help consumers grow beautiful lawns and gardens and protect their landscapes from pests, weeds and diseases. Always read and follow label directions before using Bayer Advanced products. Visit BayerAdvanced.com for more information and to view how-to videos, or call 1-877-BAYERAG.
Bayer Advanced is a business group of Bayer CropScience LP (http://www.bayercropscienceus.com), the U.S. affiliate of Bayer CropScience AG. Bayer Advanced, Bayer CropScience LP, and Bayer CropScience AG are part of the Bayer AG family, a FORTUNE Global 500 company.
About Bayer CropScience
Bayer is a global enterprise with core competencies in the fields of health care, agriculture and high-tech materials. This year the company is celebrating 150 years of Bayer – consistent with its mission "Bayer: Science For A Better Life". Bayer CropScience, the subgroup of Bayer AG responsible for the agricultural business, has annual sales of EUR 8,383 million (2012) and is one of the world's leading innovative crop science companies in the areas of seeds, crop protection and non-agricultural pest control. The company offers an outstanding range of products including high value seeds, innovative crop protection solutions based on chemical and biological modes of action as well as an extensive service backup for modern, sustainable agriculture. In the area of non-agricultural applications, Bayer CropScience has a broad portfolio of products and services to control pests from home and garden to forestry applications. The company has a global workforce of 20,800 and is represented in more than 120 countries. This and further news is available at: press.bayercropscience.com.
Contact:
Bayer CropScience Media Hotline: 1-877-879-6162
USA-BCS-2013-0124
Find more information at http://www.bayercropscience.us.
Forward-Looking Statements
This release may contain forward-looking statements based on current assumptions and forecasts made by Bayer Group or subgroup management. Various known and unknown risks, uncertainties and other factors could lead to material differences between the actual future results, financial situation, development or performance of the company and the estimates given here. These factors include those discussed in Bayer's public reports which are available on the Bayer website at bayer.com. The company assumes no liability whatsoever to update these forward-looking statements or to conform them to future events or developments.
(C)2013 Bayer CropScience LP, 2 T.W. Alexander Drive, Research Triangle Park, NC 27709. Always read and follow label instructions. Bayer® and the Bayer Cross® are trademarks of Bayer. For additional product information call toll-free 1-866-99-BAYER (1-866-992-2937) or visit our website at BayerCropScience.us.