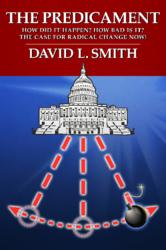 Rather than mounting a frontal assault on the bastion of Big Money, the movement for political reform needs to outflank it by changing the political paradigm.
San Francisco, CA (PRWEB) April 30, 2013
Campaign finance reform was the issue for about 300 activists gathered for RootStrikers' "The Conference to Restore the Republic" held on the San Francisco State campus on April 20, 2013. American democracy has been corrupted by Big Money to serve its interests rather than those of We, the People. As explained by RootStrikers' founder and conference organizer Lawrence Lessig, the "corruption" in question is not illegal (the rich and powerful elite who write the rules had seen to that), but rather was an unwelcome departure from 'the Framers' baseline." In his keynote address, which included a video of his TED talk (http://tinyurl.com/c9txqay) Lessig, a Harvard law professor and author, stressed the inescapable reality that no meaningful policy reforms favoring the people will be possible without first neutralizing the corrupting influence of Big Money.
Three 90-minute panel discussions addressed different approaches to solving the problem of campaign financing, including public funding (classic, matching or vouchers), making campaign finance reform a voting rights issue, various approaches through constitutional amendment, and repeal of Citizens United vs. Federal Election Commission. Impassioned presentations on the latter approach were delivered by David Cobb (National Projects Director of Democracy Unlimited and spokesperson for Move to Amend), Daniel Newman (President of MapLight), Buddy Roemer (former Congressman, Governor of Louisiana and U.S. Presidential Candidate) and Cenk Uygur (host of the Internet talk radio show, The Young Turks), followed by lively discussion and responses to questions from the audience.
A recurring theme throughout the conference was the notion that campaign finance reform is seen as a bipartisan issue at the grass roots level, favored by members of the Tea Party and liberal organizations alike. Consequently, RootStrikers (rootstrikers.org) made a concerted effort to bring together panel members from opposite sides of the political spectrum in search of common ground on this issue – strange bedfellows, indeed, and it worked.
The obvious difficulty, acknowledged by all, is achieving bipartisan cooperation in Washington from Members of Congress, most of whom owe their offices to campaigns funded by Big Money, and who, therefore, are little inclined to wean themselves from "the mother's milk of politics" from this source.
Questions from the audience reflected the widely felt frustration regarding the obvious lack of traction in Washington on the issue, and individual indecision about how to participate effectively in a movement to overcome the overpowering influence of Big Money.
David L. Smith, economist, author and speaker (http://www.davidlsmith.com), in attendance, offered the following observations after the conference:
"Rather than mounting a frontal assault on the bastion of Big Money, the movement for political reform needs to outflank it by changing the political paradigm."
"The political process today consists mainly of raising large sums of money to buy tidal waves of television advertising every two years inundating voters with political propaganda supporting candidates chosen by moneyed interests. It's an expensive, one-way process, in which most voters are generally passive, unengaged and easily manipulated, tending to produce voter hopelessness, frustration and apathy. In politics today, money equals votes to elect candidates who will then serve the interests of those providing the money. It's a closed loop in which moneyed interests invest millions in campaign contributions to receive billions in tax breaks and government largesse in the form of lax regulation and lucrative military and civilian contracts. The result is massive upward distribution of income producing destabilizing, unprecedented inequality of wealth."
"What is needed is grassroots support for a new political process completely bypassing Big Money and television, to achieve a broad-based political consensus funded by the people, a process capable of electing candidates selected by the people to serve the interests of the people."
"It sounds like a tall order, but is really quite simple, requiring only a shift from the old technology, television, to the new technology, the Internet, and a change of political venue, from the recliner in front of the television set, to multi-screen movie theaters around the country. The Internet becomes the medium by which existing advocacy groups marshal their constituencies to flock to movie theaters at times when they would otherwise be unoccupied and non-revenue producing – Saturday mornings, or late Saturday evenings, for example. The process would be self-funded by participants purchasing admission to the theaters at the ticket counter for the same price as a movie, with proceeds split between the theater owners and participating advocacy groups."
"Multiplex Theaters provide ideal venues for the new political system: they are ubiquitous, people know where they are; there is plenty of (usually) free parking available; they are comfortable, familiar, secure, offer food and drink as well as rest-room facilities, and offer no provocation for the authorities to disrupt assemblies with police action. Multi-screen theaters are ideally suited to provide a multi-issue political movement with auditoriums under one roof to discuss individual policy themes in separate, focused assemblies and later to consolidate such discussions by linking every auditorium electronically through the Internet at the theater, city, state and national levels in a national network. Like traditional town meetings, a network of movie theaters can provide a more effective, interesting, motivating, nurturing and enduring political process than the impersonal biannual ad-fest offered by traditional politics. People will experience the thrill effortlessly participating in something bigger than them, something historical and game changing. Think of it as the next evolutionary step in high-tech politics, with a very human touch."
Smith has previously expressed this vision of a new political process in his blog (http://cassandra-chronicles.blogspot.com/2012/03/occupy-theaters.html) and in greater detail in his book, "The Predicament: How did it happen? How bad is it? The case for radical change now!" (http://www.the-predicament.com), the second edition of which will be released in about six weeks. Journalists and reviewers may request a complimentary copy and/or book interviews by e-mailing Mr. Smith at david(at)davidlsmith(dot)com or calling (510) 733-5672.