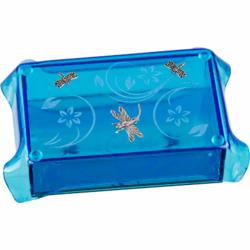 There is an instinct in a woman to love most her own child - and an instinct to make any child who needs her love, her own. - Robert Brault
(PRWEB) April 26, 2013
Kheops International, a leading wholesale supplier of metaphysical, New Age and spiritual supplies, invites buyers to view their selection of meaningful Mother's Day gifts at http://www.kheopsinternational.com.
Mother's Day is a day that is dedicated to honor one's mother, grandmother, step-mother and all the women who have cared for a child as their own. It is a day that celebrates the nurturing and powerful female energy. Mother's Day is a day to reflect upon the role of women as mothers and the importance of their presence in our lives.
People around the globe honor mothers and celebrate their influence on society with appreciation, gratitude, love and meaningful gifts.
Giving a piece of jewelry is a traditional way to show Mom she is valued and loved. Evil eye jewelry conveys this message and offers her good luck and protection from looks charged with envy, fear, resentment or other negative thought.
Jewelry boxes are also another wonderful gift idea. Kheops stunning array of art glass boxes feature exotic sandblasted images, real gemstones and pewter embellishments. Each symbolic image and gemstone infuses the box with its attribute and energy.
A gift of a Goddess celebrates Mother in all her forms. First as the maiden, she is the waning moon, full of vitality and innocence. Next as the mother, she is the full moon, abundant and powerful, ever nurturing. In her third phase as the crone, she is the waning moon, full of confidence and wisdom.
Durga is the Hindu Mother Goddess, the unified symbol of all divine forces. She is the goddess of power and strength, and as such she protects people from evil and preserves moral order and righteousness in the universe.
Kheops International offers Mother's Day gifts that honor the "Mother Spirit" and feminine powers all year long.
"There is an instinct in a woman to love most her own child - and an instinct to make any child who needs her love, her own." - Robert Brault
Kheops International, one of the world's foremost wholesale suppliers of metaphysical, new age and spiritual gifts, provides an extensive line of products for one-stop shopping, (KheopsInternational.com).
About KheopsInternational.com
Kheops International prides itself on being one of the best wholesale suppliers of quality metaphysical products. They search the globe to bring meaningful, gifts to your store. Kheops makes it a priority to steadily increase its supply of products that have been manufactured using environmentally-sound methods. Kheops purchasing agents work diligently with suppliers to improve product quality, maintain competitive pricing and to ensure that the manufacturing processes are safe. These humanitarian efforts help to ensure a positive energy in all of their meaningful gifts.