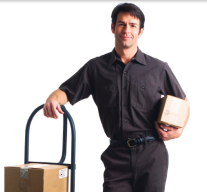 Atlanta, GA (PRWEB) April 29, 2013
A-1 Express, a recognized leader in same-day delivery and transportation services, announces nationwide less-than-truckload (LTL) quotes online. The announcement comes in the company's efforts to increase web traffic for their LTL services, expand their market share within the freight transportation industry and increase sales. A-1 Express strives to be a one-stop courier of transportation and freight solutions throughout the US.
A-1 Express markets their LTL product with its' own comprehensive Less-Than-Truckload page within their "Services" main page on their website. Customers are able to click on the link and it will direct the customer to the LTL Freight information where there is a link provided to request a quote. Customers can then submit an LTL quote request quickly from online. The LTL online quote request form asks the customer for their contact and quote information. The contact information consists of name, phone number, full address, and e-mail address. The LTL quote information requests the origin and destination zip codes, the number of pallets, NMFC#, weight, is it stackable, pick up date, and any accessorial information for an accurate and competitive quote.
A-1 Express offers the LTL online quote to offer convenience and easy access for customers that are using the service for the first time, as well as customers that are familiar with this type of shipment. A-1 Express LTL services includes a number of benefits for their clients, including a network of over 20 quality LTL carrier and freight carriers that are fully insured. These carriers actively compete within their transportation lanes for A-1 Express, resulting in competitive rates for their business and residential clients.
Online quotes are immediately responded to by an A-1 Express LTL service representative. Quotes can not only be requested online, but via phone as well. An A-1 Express LTL service specialist will obtain all required information from the customer and obtain a competitive quote. The specialist will then send an LTL quote to the customer via e-mail or fax. If the customer decides to proceed, they simply sign the quote document and and submit it back to the specialist. The LTL Quote expires after 48 hours of customer receipt, after which A-1 Express must perform an updated quote and resubmit to the client. They can also be paid for via credit card. Customers can call A-1 Express toll free (877) 219-7737 to place their order or regarding any questions relative to a current shipment, such as tracking.
A-1 Express is a nationwide courier that provides same-day delivery, high-quality transportation and distribution services nationwide. From small packages to palletized freight, A-1 Express delivers fast. With their professional driving staff, superior customer service, and modern courier technology, A-1 Express continually provides optimal courier logistics and freight solutions nationwide. From its' Headquarters in Atlanta, Georgia, the company successfully provides courier services to over 1,500 clients, including Fortune 500 Companies throughout the US.