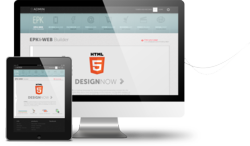 Chicago, Illinois (PRWEB) April 29, 2013
ArtistEcard, an online portal for Artists, Bands and DJs unveils version 3.0 - a comprehensive platform providing the tools necessary to build an online presence.
ArtistEcard (http://www.artistecard.com) announce the launch of the redesigned Website portal for the DIY Artist. Now with a completely redesigned interface featuring an array of new tools, it's now easier to create, publish, engage and monetize than ever before. The new website is a major upgrade towards the company goal of gaining an increased market share as one of, if not the definitive online portal for artists.
In addition to the previous features such as the website builder, EPK, Facebook, iPhone and Android Apps, the new website features a suite of services including; HTML5 capabilities to create custom websites, tools for direct-to-fan engagement and outreach to talent buyers, Mangers and Agents, Mobile Apps, enhanced analytics and support, services. The site is now available for free with upgrades starting as low as $5.95 per month and offered in seven languages for users throughout the world.
"As the internet and Social Media have evolved into the preeminent methodology employed by artists, bands and DJs in creating awareness and marketing to their fans, we feel as if we have developed the most comprehensive array of tools in one place, using one account log-in and password," stated Ivan Buryadnyk CEO. "We hope to reach new audiences while still engaging our long-time customers; giving them continued new tools as we identify new trends and tools and create them for our clients."
Founded in 2009, the site has evolved from a simple EPK / website builder to now include:
An Artist Fan database builder, HTML5 – drag & drop website builder, an updated dashboard with improved analytics, a Virtual Tour Manager and a Social Post to consolidate your Social Media feeds. An e-Commerce solution providing digital and physical sales of music and merchandising is scheduled to launch in the next 30 days.
ArtistEcard will be attending the NARM Music Biz Conference in Los Angeles, May 6-9. The annual confab is where industry professionals come to meet with trading partners and networking with new companies – whereby: the ArtistEcard agenda will be holding meetings to create new strategic alliances with suitable business partners to form collaborative and actionable solutions for the immediate future.