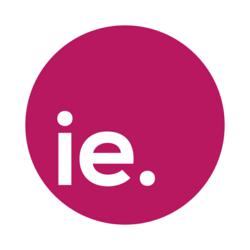 You'll learn a lot and see a lot that you haven't seen before
Chicago, IL (PRWEB) April 29, 2013
Topics at the 2013 Business Analytics Innovation Summit will include how companies can implement robust business intelligence as well as a presentation from the Senior Vice President of Business Intelligence at NYCB on the benefits of moving towards a centralized enterprise analytic environment.
Commenting on the 2012 summit the VP, JPMorgan Chase noted: "I thought the presentations were content-rich and covered a lot of different topics from a lot of different industries and I highly recommend anyone who's in analytics to come to this conference. You'll learn a lot and see a lot that you haven't seen before."
Chris Towers, International Events Director at IE. – Innovation Enterprise noted: "There is real value in leaving the office and taking some time to discuss the latest trends with senior level peers. We organized this summit last year and had a really positive response with 95% of attendees commenting that they would recommend to a colleague or connection."
Running alongside this two day event will be the Business Intelligence Innovation Summit with speakers confirmed from Boeing, Hyatt and Booyah.
For more details and to reserve your place at the conference please visit: http://theinnovationenterprise.com/summits/business-analytics-innovation-summit-may-2013-chicago
###
About IE.: The Innovation Enterprise Ltd, a CFO Publishing company is an independent business-to-business multi-channel media brand focused on the information needs of Senior Finance, Operations, Planning, Strategy, Decision Support & Advanced Analytics executives. Products include IE.Summits, IE.Finance, IE.Analytics, IE.Operations, IE.Strategy, IE.Membership and IE.Insights. Whether it's delivered online, or in person, everything IE produces reflects the company's unshakeable belief in the power of information to spur innovation.