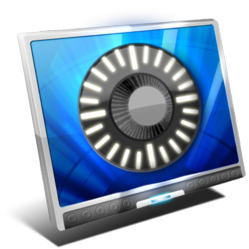 Many of the enhancements and improvements in RDM 4.2 are a result of great suggestions from our worldwide community of IT pros
Montreal, Quebec (PRWEB) April 29, 2013
Devolutions, the Canadian-based creator of Remote Desktop Manager (RDM), which is trusted by more than 200,000 users in over 85 countries, announced today that it has released the latest version of its enterprise-wise password management tool,Password Vault Manager 4.2.
Password Vault Manager (PVM) empowers teams of all sizes – from agile start-ups to established multinationals – to centralize all of their passwords and credentials in one secure repository. Plus, the tool's easy-to-use interface makes it simple to manage user security rights and access, strengthen network security by generating strong and unique passwords, and reduce help desk support calls regarding lost or forgotten passwords.
Key new features of PVM 4.2 include:

Google Authenticator support
Enhanced secure note usage and presentation
Improved application stability in offline mode and after hibernation
Simplified UI
"It shouldn't come as a surprise to anyone who follows our company that many of the enhancements and improvements in RDM 4.2 are a result of great suggestions from our worldwide community of IT pros," commented Devolutions' CEO and founder David Hervieux. "In fact, the very existence of PVM came as a result of users telling us that they wanted a standalone, secure enterprise-wide password management solution that would be easy-to-use – especially for non-technical users. And so, this latest release is simply an extension of our commitment to help teams around the world centralize, secure and simplify IT!"
IT pros and teams can download a 30-day trial of Password Vault Manager 4.2 from http://passwordvaultmanager.com.
Those who also want to efficiently and effectively centralize all of their remote connections, credentials and virtual machines can download a 30-day trial of Remote Desktop Manager from http://remotedesktopmanager.com.
For more information or media inquiries, contact Maxime Trottier, Marketing Director, at (450) 935-0608 or mtrottier(at)devolutions(dot)net.
About Devolutions
Established in 2004, Devolutions is a Canadian-based company located near Montreal, Quebec. The firm currently has over 200,000 users in over 80 countries. The firm's mission is to develop innovative enterprise software that helps users cost-effectively, simply and effectively achieve their network management, password management, credentials management and security goals. The firm is also committed to providing exceptional technical support, ensuring an excellent user experience that exceeds expectations, and delivering high performance with superior quality. The firm's current roster of solutions includes Remote Desktop Manager, Password Vault Manager, Remote Desktop Manager Online and Remote Desktop Manager Server.
Learn more at http://devolutions.net