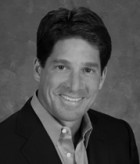 Jupiter, FL (PRWEB) April 26, 2013
Haute Living Real Estate Network will feature Vince Marotta as an exclusive real estate professional. This exclusive circle of leading real estate agents brings opulent estates and extravagent properties to affluent buyers and homeowners looking to purchase the ultimate residence. Featuring properties with over-the-top amenities in the most exclusive locations, Haute Living Real Estate Network brings readers the best of the best.
About Haute Living Real Estate Network
Haute Living Real Estate Network specializes in selecting top real estate professionals, creating the most prominent directory for exclusive listings. The network website is an online destination for all real estate related news and features daily blog posts providing up-to-date information on affluent markets and real estate developments. Access all of this information and more by visiting http://www.hauteresidence.com/
About Vince Marotta
Vince Marotta has successfully purchased, owned, operated, managed, and sold estate properties concentrated in Florida, California, and Ohio. Mr. Marotta founded Marotta Realty in order to better serve the needs of his high-end clients. Marotta prides himself on always being available for his customers.
Marotta Realty serves both buyers and sellers in the luxury residential real estate market in Southeast Florida. Vince Marotta, a Florida licensed real estate broker, has been an industry leader in design, development, construction, and sales of distinguished properties in some of the finest residential communities in the Greater Palm Beach, Florida area.
To Learn More: Visit Vince Marotta's Haute Real Estate Network Profile