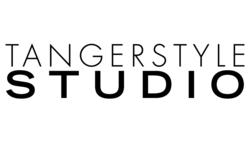 ATLANTA, GA (PRWEB) April 30, 2013
infinitee, a full-service marketing and advertising agency in Atlanta has developed innovative design solutions for Tanger Outlet's "TangerStyle" campaign. The purpose of the campaign is to deliver the season's hottest trends and best savings to fashion-savvy consumers through thoughtful advertising and marketing.
Tanger's mission in 2013 is to continue elevating the Tanger brand and differentiate its centers by enhancing the customer experience, one of which includes the TangerStyle Fashion Experience. First introduced to shoppers in 2005, TangerStyle Magazine is a seasonal direct-to-home savings platform. Its key objective is to educate shoppers on Tanger's incredible fashion selections and unbeatable savings, as well as deliver valuable coupons to drive traffic to the centers. The program has proved successful in increasing sales year after year.
With the help of infinitee, TangerStyle has evolved from a single direct mail piece to a 360-degree fashion experience. In 2012 infinitee worked with Tanger to concept a new platform to give TangerStyle a voice - TangerStyle Studio. This provided a setting for popular actress, TV host and Tanger's fashion authority, Vanessa Lachey, to deliver trendsetting tips and information on how to find the greatest looks and the best savings by shopping Tanger Outlets. infinitee produced seasonal online trend videos and TV spots, each recorded in the TangerStyle Studio. In addition, infinitee branded TangerStyle Online, complete with digital lookbooks for each of the featured trends, where visitors could scroll through a style guide and learn how to create their own fashion-forward look from head to toe.
2013 provided an opportunity to expand the TangerStyle Studio concept even further. Understanding consumer's demand for expert advice on the latest trends, infinitee created a schedule to bring TangerStyle Studio into the homes and lives of Tanger shoppers on a monthly basis. These monthly touch points include online trend videos, lookbooks, behind-the-scenes videos and seasonal television spots, featuring Steve Tanger himself.
As part of its trendsetting efforts, Tanger Outlets recently teamed up with celebrity chef, Curtis Stone to host The Taste & Style Experience. The promotion was an extension of TangerStyle Studio, bringing food trucks, fashion shows, live music and cooking demonstrations to centers nationwide. The "Foodie" events were extremely popular and created an added value experience.
The relationship between Tanger Outlets and infinitee continues to flourish, as shoppers are thrilled with TangerStyle Studio and the overall Tanger experience. infinitee will continue to develop fresh content surrounding Tanger's mission to elevate its brand, differentiate its centers, and enhance its customer experience.
For more information about infinitee, call 404-231-3481 to speak with Founder and CEO, Jocelyn Smith, visit http://www.infinitee.com or find us on Facebook.
About Tanger
Tanger Factory Outlet Centers, Inc. is a publicly-traded REIT headquartered in Greensboro, North Carolina that operates and owns, or has an ownership interest in, a portfolio of 43 upscale outlet shopping centers in 26 states coast to coast and in Canada, totaling approximately 12.9 million square feet leased to over 2,700 stores operated by more than 460 different brand name companies. More than 180 million shoppers visit Tanger Factory Outlet Centers annually. For more information on Tanger Outlet Centers, call 1-800-4TANGER or visit the company's web site at http://www.tangeroutlet.com.
About infinitee
infinitee is a full-service marketing and advertising agency that understands how to improve brands, communications and customer experiences. With a focus on retail, real estate, B2B, destination marketing, education and financial services, their strategic and creative solutions build brand equity and drive sales for companies across all industries. Infinitee's expertise has proven invaluable to national and southeast regional brands wishing to strengthen and grow their customer base, including: Tanger Outlet Centers, Cousins Properties, Parkway Properties, PM Realty Group, Athens First Bank & Trust, King's Ridge Christian School, Diversitech, and Royal Oak.
Through all facets of advertising, collateral, digital media, or brand strategy, infinitee keeps the work real, the relationship fun, the price right and the momentum high, as they go beyond client expectations. Let infinitee transform your communications.
Contact:
Jocelyn Smith
Founder & CEO
Infinitee
3400 Peachtree Rd., Suite 921
Atlanta, GA 30326
404-231-3481