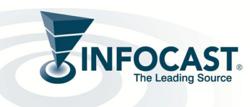 Attendees will hear from over 40 industry stakeholders, which will address the opportunities and the infrastructure developments to support the Mississippi Lime oil boom.
Woodland Hills, CA (PRWEB) April 28, 2013
Infocast, the leading producer of events tailored to the current and future needs of the many industries they serve, is set to host their 2nd Mississippian Formation Summit, June 11-13, 2013 in Tulsa, Oklahoma.
The economics of the Mississippian Lime Formation have become too good to ignore. Activity is surging, making it a very lucrative area for energy producers to drill. Attendees will hear from over 40 industry stakeholders at the 2nd Mississippian Formation Summit, which will address these opportunities and the infrastructure developments to support the Mississippi Lime oil boom.
Steve Antry, Chairman & Chief Executive Officer of Eagle Energy Co. of Oklahoma LLC. will kick off the Main Summit as the Opening Keynote in providing an energy producer perspective on the "Anatomy of a Mississippi Sale" on June 12. The private Tulsa firm is drilling its 50th well in the oil-rich play. In a recent article, Antry stated, "Extensive infrastructure in the play area from traditional Hunton Lime wells makes moving oil to market fairly easy."
The 2nd Mississippian Formation Summit will offer a special in-depth look into the new business and capital-raising opportunities, geologic prospects and infrastructure and transportation plans and strategies associated with the Mississippian Lime Formation. Oil and gas industry leaders will converge with community leaders, logistics providers and many other knowledgeable players to discuss the opportunities associated with this booming play. Join the list of esteemed organizations already confirmed to participate in the event, including Newfield Exploration, Baker Hughes, Halliburton, Anadarko Petroleum Corp., DCP Midstream Partners, Regency Energy Partners, Caballo Energy, Watco Companies, Oklahoma Geological Survey, Drilling Info, JP Morgan, EnCap Investments, Pinnacle Energy Services, and variety of local economic development organizations and community leaders.
The event will also feature a Mississippian Formation Water Management Pre-Summit Briefing, which will provide attendees with the knowledge to help achieve one of the toughest goals in the Mississippian, proper water management.
For more information, to register for the Summit, or to participate as a speaker or sponsor, please visit the event website at infocastinc.com/misslime13 or contact the Event Producer Toi Hoo at 818-888-4444.
About Infocast
For over 25 years, Infocast has produced the highest quality events, tailored to the needs of the industries we serve. It conducts intensive research on the marketplace, pulling from an extensive network of experts to give you the information and connections to succeed.