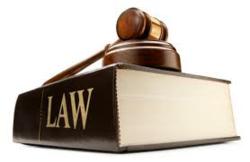 The psychologist, not a doctor, stated that depression could be considered a disability
Anchorage, Alaska (PRWEB) April 28, 2013
Lynne Curry, Ph.D., SPHR (CEO of The Growth Company, Inc.) has over 30 years of experience in management consulting and frequently receives questions from clients regarding situations in the workplace. Today, Dr. Curry releases an article directed toward an employer facing a potential disability claim.
Dr. Curry received an email from a client, "One of our employees dropped a bombshell last Friday, saying she could work only part-time starting Monday because her kids needed her home. Since each of our employees is swamped and we're too small to qualify for the Family Medical Leave Act, I told her I didn't think we could work around a half-day schedule. She then burst into tears and left our offices. This morning, she returned with a note from a psychologist saying she was depressed. The psychologist, not a doctor, stated that depression could be considered a disability and that part-time employment was a reasonable accommodation that we as an employer were legally obligated to provide. This is all over my head. What do I need to do here?"
Find out how Dr. Curry responds…
Click here to read the full article.
The Growth Company, Inc. is a Human Resource and Management consulting firm specializing in soft skills training, facilitation and mediations as well as investigations, coaching and manual/policy write ups and re-writes. The Growth Company, Inc. was established in 1978 and is one of the longest lasting consulting firms in Alaska. For further information about The Growth Company or Dr. Lynne Curry click here. The Growth Company also has a Workplace Coach Blog, where Dr. Lynne Curry and other HR professionals post about everyday situations that a manager or supervisor may come across. They provide insight and the correct way to approach and handle these situations.