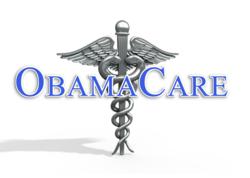 Health care reform measures will impact businesses and employee groups, so it's incredibly important to understand reform legislation before these provisions take effect
(PRWEB) April 30, 2013
Sharing the latest information and resources on health care reform, Benefit Solutions, L.P, a Dean and Draper company, is hosting its next quarterly Health Care Reform Seminar May 16 from 10 a.m. to noon at River Plantation Country Club.
Part of a free series of seminars focused on health care, the upcoming session will offer a comprehensive review of health reform provisions and how Benefit Solutions can assist businesses and their employees.
"Health care reform remains one of the hottest topics for both businesses and individuals, which is why we're so pleased to offer these educational seminars for our clients," said Bob Dean, president and CEO of Dean and Draper. "Texas business owners and HR teams need to be prepared for a variety of changes over the next year, and our next seminar is designed just for that purpose."
In particular, the May Health Care Reform Seminar will focus on:

Provisions that will affect employer groups
The employer mandate
Potential penalties for employers
Who these provisions apply to and how they work for employers
Plan design restrictions and requirements in 2014
The small group market in 2014 and upcoming changes including community ratings, essential health benefits and more
How insurance agents can offer guidance in navigating the new system
River Plantation Country Club is located at 550 Country Club Dr., Conroe, Texas, 77302. To RSVP, please contact Maya Pillai, Benefit Solutions at mpillai[at]deandraper[dot]com or 713-586-4366. Each associate attending must RSVP individually.
"Health care reform measures will impact businesses and employee groups, so it's incredibly important to understand reform legislation before these provisions take effect," Dean added. "We look forward to meeting with clients and friends to share this information and the best strategies and options for businesses of all sizes."
About Dean and Draper Insurance Agency
Founded in 1980 by President and CEO Bob Dean, Dean and Draper Insurance Agency caters to an international roster of clients from five offices, including its headquarters in Houston. Through a network of more than 200 diverse insurers, the independent company offers the most competitive, comprehensive policies for personal and commercial insurance needs. Dean and Draper was recently named among the nation's "top 10 agencies that get it right" by Best Review magazine. This National Top 100 agency in Property & Casualty and Top 50 agency in personal policies underwrites in excess of $125 million in annual auto, home, health and corporate premiums. For more information, please visit http://www.deandraper.com.