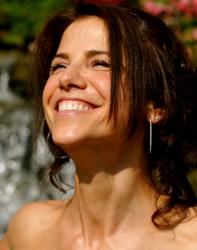 In my trainings I never teach exercise choreography solely as movements to be memorized - the fabulous Pilates ideology intended to forge the mind-body connection is always included in each exercise.
New York, NY (PRWEB) April 26, 2013
Gail Giovanniello, Pilates UES Master Teacher and the owner of Mind Your Body Fitness NYC is presenting a Pilates Reformer Intensive Training which - while designed for prospective Pilates instructors seeking certification - is also open to any individual who seeks a deeper understanding of how the Pilates method can change the body through breath, concentration, center, control, precision and flow. Besides owning and managing her Pilates studio on the Upper East Side of Manhattan in New York City for over eighteen years, Gail has trained extensively and continuously with second generation teachers who studied with the elder Pilates masters who had been given first-hand the wisdom from Joseph Pilates himself.
The trainings will include Pilates equipment safety, the relationship of spinal functioning, joint mobility and core stabilization to the way the spring resistance on the reformer works, proper body alignment for correct practice of the exercises and transitions on and off the equipment, and a full progression of Pilates Reformer exercises which include movements for the feet, legs, back, arms and spine. For prospective instructors, it is invaluable to receive specific information on how to integrate Pilates fundamentals into cueing for clients. Gail, who is certified herself through and associated with the Pilates Method Alliance, which gives the only third-party professional certification exam in the Pilates industry, uses the handbook of the PMA as an important part of teaching the exercises. Students who take full-time with Gail for the full series of Pre-Pilates and apparatus trainings will be well-prepared to take the PMA exam if they wish.
Gail is emphatic about one thing in particular in her trainings, whether they be Pilates Teacher Trainings or the consistently-offered in-house Pilates continuing education classes she offers to her instructors as well as the public: "I will NOT teach choreography alone which is memorization. I will always teach the fabulous idealogy that was intended of how the mind and body work together, creating thought process, progression and stimulation."
Gail is also a master Pilates educator in regards to using Pilates as a way of moving and thinking outside the studio exercise environment. She has recently been selected from among the thousands of Pilates professional teachers worldwide to present Pre-Pilates Mat Classes at the 13th Annual Meeting of the Pilates Method Alliance - October 9-12, 2013 in Fort Lauderdale, Florida.
For more detailed information on upcoming teacher trainings and in-house continuing education or for more information on customized-to-the-client private Pilates sessions with Gail Giovanniello or her fine staff of instructors, please call Mind Your Body at 212-426-7960.
Also see the complete Mind Your Body Fitness Group Pilates Class Schedule:
Over 40 Classes to Choose From on Reformer, Tower, Chair and Mat
Each Class with Five or Fewer Students and Available Seven Days a Week
Complimentary private press previews with Gail Giovanniello can be scheduled for alternate times.
Press contact: Tim Driscoll 212-647-8878