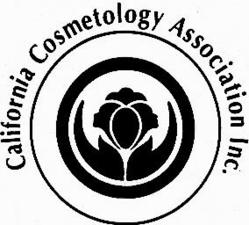 Guaranteed acceptance Kaiser health insurance is a blessing for many CCA members
Phelan, CA (PRWEB) April 30, 2013
Kiss expensive insurance payments and confusing medical care goodbye. Kaiser Permanente, an industry-recognized leader for over 65 years, helps make CCA members life easier. With its cost-effective plans and "one-stop shopping" integrated healthcare structure, members will wish the rest of their life was so simple. What a tremendous benefit for Cosmetologists, Barbers, Estheticians, Nail Technicians, Salon & Spa Owners, Massage Therapists, Independent Contractors/Booth Renters in the California Beauty Industry.
Many beauty industry members are feeling overwhelmed by all the insurance options out there. "Kaiser has been a blessing for many in the California beauty industry because they have plans specific to that industry." – Dan Fortier, President, FIS. Or as an independent contractor without access to group health insurance. The group plan through the California Cosmetology Association offers members co-pay, deductible, and health-saving account deductible plans.
Kaiser has had a relationship with the CCA for over 18 years. It has scored "…10 percent higher than other carriers in delivering high-quality customer service." – Megan Burns et al., Forrester Research, Inc. That means members, the insured, are given top priority and treated with the respect each member deserves.
A recent New York Times article reports that many consider Kaiser "the face of future health care." Think of the time a busy independent contractor will save with what we call "one-stop shopping" healthcare. "In California, Kaiser controls nearly every aspect of a patient's care, from providing the M.R.I. for a diagnosis to filling a prescription at one of its pharmacies to running a hospital where the patient undergoes surgery."
As a member of the CCA, consider this: With Kaiser, California Cosmetology Association members are offered guaranteed health coverage, regardless of pre-existing conditions, worldwide emergency coverage, and vision exams.
Fortier Insurance is here to explain the benefits of Kaiser Permanente to anyone in the beauty industry—all in easy-to-understand insurance terms that won't make your head spin. It's what we do best, and each industry ember soon realize why we're the Official Insurance Brokers for the CCA. Call us for a free consulting session and no-obligation quote, or visit our website at http://fortierinsurance.com/
Watch this short video to learn more: http://www.youtube.com/watch?v=DgcZhRep0j8&feature=player_embedded