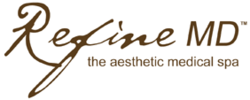 CoolSculpting is truly a revolutionary next step in the world of body contouring because there is no downtime, surgery or anesthesia. We invite patients both old and new to 'Cool it, Lose it, Love it!'
Menasha, WI (PRWEB) April 27, 2013
Menasha's premier medical spa, Refine MD, announced today that they have added non-surgical CoolSculpting to their extensive list of body contouring options, which already includes ProLipo™ laser liposuction and SkinTyte™ laser skin tightening.
"We're so excited to offer our patients a completely safe and effective way to lose unwanted fat," says Dr. Kay Theyerl, one of Refine MD's cosmetic physicians. "CoolSculpting is truly a revolutionary next step in the world of body contouring because there is no downtime, surgery or anesthesia. We invite patients both old and new to 'Cool it, Lose it, Love it!'"
During the CoolSculpting process, only fat cells are frozen, without damaging the skin itself. Following treatment, patients can return to their normal activities right away. In the weeks and months following CoolSculpting, fat cells are naturally eliminated from the body. Amazingly, many patients see undeniable results in as little as one hour long treatment!
CoolSculpting is super targeted to eliminate even stubborn areas of diet and exercise resistant fat, like abdominal fat, sometimes called "tummy pooch", flanks, love handles, "muffin top" and fat on the back, often referred to as "bra bulge."
Depending on a patient's goals and lifestyle, CoolSculpting may be an alternative to popular laser liposuction procedures like ProLipo.
To learn more about CoolSculpting, or to book your free consultation at Refine MD, call (920) 380-9990 or email dr(at)refinemd(dot)com.
About Refine MD
Led by founding physicians, Carrie Blanc, MD, Veronica Solis-Rohr, MD, and Kay Theyerl, MD, Refine MD is a full-service medical spa serving the Green Bay and Fox Valley areas. Its mission is to provide the highest-quality medical aesthetic services in a comfortable, relaxing environment.
Refine MD's services include CoolSculpting, Prolipo laser liposuction, Velashape cellulite treatment, laser skin tightening, laser hair removal, laser vein treatment, photofacials, BOTOX®, Juvéderm®, microdermabrasion and Latisse®. For a more information and a full list of services, visit http://www.refinemd.com.