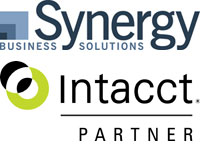 Our current system was inhibiting us from doing effective and efficient financial analysis and reporting. We needed to improve these functions... Intacct fits the bill and adds scalability and integration with other systems.
Seattle, WA (PRWEB) April 29, 2013
Intacct partner, Synergy Business Solutions, announced today that Voltari Corporation (Nasdaq: VLTC) selected Synergy to implement Intacct financial management software to replace their legacy accounting system and to improve their reporting and analytics. A mobile data service provider based in New York, NY, Voltari chose cloud-based Intacct for its comprehensive functionality, ability to optimize financials and reporting, and integration with other mission-critical applications.
"Our current system was inhibiting us from doing effective and efficient financial analysis and reporting," said Henk Teunis, Corporate Controller at Voltari. "We needed to improve these functions to serve customers, as well as streamline our approval process. Intacct fits the bill and adds the type of scalability and integration with other systems that Voltari requires."
After Voltari evaluated their financial and system needs, they determined the company is best served by an easy-to-use, cloud-based solution that is accessible by any device; with multi-company and multi-currency capabilities, executive reporting dashboards, and capable of SEC reporting and Sarbanes-Oxley compliance.
"Intacct is the perfect fit for Voltari," said Jered Cady, Executive Vice President of Synergy Business Solutions, a West Coast award-winning provider of cloud-based financial accounting Software-as-a-Service (SaaS). "It will make them so much more productive with its automation and delivery of real-time data. They will gain the insight they need to make critical business decisions and can scale the system during times of growth."
"Synergy was instrumental in our search and discovery process," added Teunis. "As our new Intacct and technology partner, we have every indication they will use their cloud and financial-management expertise to support and empower us going forward."
As a cloud solution that serves over six thousand companies, Intacct delivers innovation, security, and savings. With its SaaS deployment and multi-tenant cloud environment, it brings distinct advantages to its users, including lower up-front costs, elimination or minimization of IT resources, shorter implementation times, and automated, quarterly updates.
About Synergy Business Solutions
An Intacct Certified Partner with operations on the U.S. West Coast, Synergy Business Solutions provides comprehensive cloud-based financial management and project/cost-accounting solutions to a wide variety of industries. Synergy's cloud solutions enable SaaS software companies to easily manage revenue recognition, companies that use Salesforce to integrate their CRM with accounting, and project-focused professional services organizations to maximize performance and profitability. Synergy helps organizations that have outgrown their systems and procedures or identified cumbersome processes, to operate more efficiently while effectively managing projects, resources, time, financials, and growth. Synergy's method of prototyping systems with real company data allows organizations to see how the solution can meet their business needs before they purchase. For more information, visit Cloud Computing Solutions or contact Jered Cady at 206-859-6505 or jered(at)synergybusiness(dot)com.
About Voltari
Voltari empowers brands and agencies to maximize their advertising dollars through smart marketing and advertising solutions. Voltari's real-time, automated optimization delivers content and messaging to people who are most interested in it, when they are most likely to interact, through an integrated, scalable, managed-service platform. Voltari's technology, expertise, and unique go-to-market approach continually deliver higher ROI for its customers. For more information, visit http://www.voltari.com or follow @voltarimedia on Twitter.