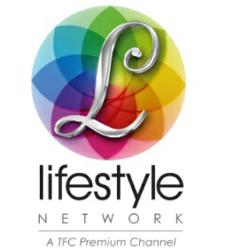 Lifestyle Network is...appealing to a market seeking diverse, fresh, rich experiences, information and entertainment...
Redwood City, CA (PRWEB) April 29, 2013
ABS-CBN International, the largest Filipino entertainment, news and broadcast company in the U.S., announced today the launch of Lifestyle Network on Time Warner Cable in Los Angeles and San Diego.
The new channel will be dedicated to informing, enriching, empowering and inspiring Filipino Americans in English while providing audiences a wellspring of smart, practical, innovative guidance on living well.
With Lifestyle Network, the leading Filipino multimedia company in the U.S. expands its content coverage by offering a new channel which ABS-CBN North America Managing Director and Global Content Head Olivia De Jesus described as "appealing to a market seeking diverse, fresh, rich experiences, information and entertainment that helps balance their lives, improve their well-being, fire up their dreams and fuel their passion".
"We recognize that TFC needed a companion specialty channel that caters more to Filipinos who are looking for programming that addresses personal improvement, individual empowerment and expansion of one's world," said ABS-CBN North America Regional Marketing Head and Senior Director Jun Del Rosario. "We are very pleased to have Time Warner Cable as our partner in bringing Lifestyle Network to the Filipino community in Southern California. We appreciate that TWC believes in TFC's leadership and expertise in reaching the Filipino demographic while we acknowledge their solid commitment to having a robust and rich international programming."
Lifestyle Network is available on Channel 683 in Los Angeles and Channel 691 in San Diego for no additional charge to Time Warner Cable digital customers with a subscription to The Filipino Channel on the Los Angeles system. For more information, please visit http://www.twc.com.
###
About Lifestyle Network
Lifestyle Network is the newest channel launched by ABS-CBN International which was created almost 20 years ago to be of service to all Filipinos. With the launch of its flagship product, The Filipino Channel (TFC), the company became the first and most successful Filipino content distribution company in the U.S. The company offers telecommunication, retail, theatricals, money remittance and cargo services, online audio and video streaming, IPTV, On Demand, along with philanthropic support for Filipinos and the communities they now call home. Based in Redwood City, CA, ABS-CBN International is a subsidiary of ABS-CBN Corporation, the Philippines' largest entertainment and broadcasting company, through ABS-CBN Corporation's wholly-owned subsidiary, ABS-CBN Global Hungary Kft. For more information, visit http://www.abs-cbnglobal.com.