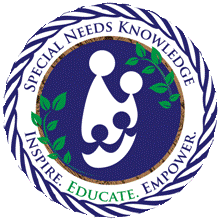 If I was no longer able to care for my child today, what type of life would they have?
Charlotte, NC (PRWEB) April 30, 2013
A Special Needs Plan understands that many parents are overwhelmed when it comes to planning for their child's future. SpecialNeedsKnowledge.org was designed to take that feeling of being overwhelmed, and possible feeling of anxiety, and to turn it into a feeling of empowerment so that these parents can be confident in assembling a plan that secures the future of their child with special needs, as well as the future of their entire family.
Over the years of serving families with special needs, A Special Needs Plan has realized a huge concern from parents. "Many parents expressed that the thought of planning weighs heavily on their hearts, and that they are concerned for their child's future if the parents were no longer alive. However, most families do not know where to start in researching and then finding an expert in the field of Special Needs Planning. This is why 73% of families are simply working with other family members in an attempt to assemble a proper plan. This lack of expertise results in only 7% of families having a true, comprehensive, and functional plan. "("Living with Autism" Study conducted by Easter Seals).

79% of parents of children with autism are concerned about their child's future independence
79% of children with autism are more likely to be living at home beyond the age of 18
74% of parents fear their child will not have enough financial support after parents die
90% of adults with special needs are unable to work in a full-time capacity
65% of parents/caregivers report they don't have enough help in planning for the future
There is a huge need for parents to be aware of the steps in securing their child's future. SpecialNeedsKnowledge.org will educate you on specific special needs planning issues focused in finance, law, tax, government benefits, and more. As a member you have access to an expansive video collection, dozens of important articles, a free guidebook, parent forum, and the ability to suggest a topic. The education, action, and support does not end there. As a member you also can schedule a 30minute consultation call with Ryan Platt, Founder and Special Care Planner in addressing any concerns you might have, or where to begin. Whether you are here tomorrow, or if you are not, A Special Needs Plan makes certain your loved one is going to be okay.
Ryan Platt explains, "As parents, our largest responsibility is the health and welfare of our children. Isn't that the reason that we run from activity to activity, to improve the quality of life for our children? It is our responsibility to secure our child's future, not our child's. If your answer to "If I was no longer able to care for my child today, would my child be able to care for themselves?", is "No" or "I'm not Sure" then this site is something you should check out http://www.specialneedsknowledge.org.
A Special Needs Plan
For more information about A Special Needs Plan please call 800-SN9-8610 or email info(at)aspecialneedsplan(dot)com.
About A Special Needs Plan:
A Special Needs Plan was founded in 2006 as a special needs planning advisory firm. They offer special needs planning educational products, planning consultations to families, as well as educational workshops and seminars for families, organizations, and financial professionals. They are on a "Million Family Mission" to reach one million families with accurate and credible information, as well as offering advisory services to families' across the country. A Special Needs Plan is passionate about helping to alleviate the anxiety surrounding special needs planning and transform that feeling of anxiety into a sense of empowerment, so that families are able to provide for their loved one with special needs, while at the same time provide for the whole family.