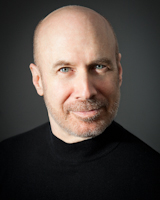 With Active Knowledge, the whole pyramid and structure of society might flip upside down for the first time.
Orlando, Florida (PRWEB) April 30, 2013
Dan Abelow, an American inventor, recently announced his aim to change the way people learn by means of a new technology. Active Knowledge is a new technology that will change how we think about human potential, the underlying structure of education, and the traditional pyramid shape of society.
Abelow stated, "In the world of the future we're going to shift from how we learn, which I call Static Knowledge, to Active Knowledge. This is part of our coming fully digital world, which is named the Expandiverse™."
"Today, to learn, you go into a classroom or you go into a webinar — you go into a structured situation. You absorb information and then you go out into the world and you have to remember it and use it," Abelow explained.
He defined the difference with his Active Knowledge technology by starting with how networks will change in the Expandiverse. "There will be continuous networks in which the function and need for a network will become totally different." Abelow says "Active Knowledge will come from what a network will become."
According to Abelow, Expandiverse networks will be aware of behavior and what is being done with connected devices. Some elements of a network's knowledge will include who the users are, which connected devices they are using, the applications or services they're using on their connected devices, the tasks they are doing, and the step that is done.
Together, these provide a new type of "behavioral location" data that a network can track and aggregate across large numbers of users, employ to develop Active Knowledge, and provide that know-how to users on demand.
Abelow cites the examples of smartphones that already gather some of this information, and services like Facebook whose new Home app on Android phones will collect even more behavioral information than is currently collected.
He suggests GPS as a widely used parallel to Active Knowledge. "When you use some smart phone GPS's you enter your destination. The system knows your location and lets you choose from several routes, then it tracks your steps and tells you how to get there."
"With the Expandiverse," he points out, "you will turn to an Active Knowledge network and simply ask, 'What's the fast route to my goal?' The network will know who you are, what connected device you are using, what apps or service you're using, the task you're doing and what step you're in. It can suggest, 'You're probably choosing one of these three top goals,'" Abelow described.
When you choose your goal, Active Knowledge will tell you the steps to reach it. More important, it discloses the best knowledge that it has from what people do to reach that goal.
Because it can deliver that best knowledge to anyone, anywhere in the world, large numbers of people will gain the ability to succeed as well as others around the world. Abelow believes the Expandiverse could universalize education, deliver advances immediately worldwide as part of Active Knowledge, and possibly change the shape of societies.
"Now, what does it mean when you get told the short, fast path to getting to your goal?" Abelow asks. "It means that instead of having to sit in a classroom and learn something and then bring that knowledge with you to when you do something, it means that by doing something in a continuously connected Expandiverse, your act of doing something allows you to perform at the best levels that society knows."
Abelow underscores that it might produce a historic change if everyone receives the best knowledge, simply by being connected to an Active Knowledge network.
"Everybody can be the best there is in the world and might rise to the top of society. This is an ability only elites have today. Without this, most people have been stuck at the bottom of society's pyramid."
"With Active Knowledge," Abelow says, "the whole pyramid and structure of society might flip upside down for the first time. One of the key points of the Expandiverse is this could be achieved through personal advances — without revolutions and without attacking those at the top."
###
Video interview resource: Abelow addressed this Active Knowledge transformation in a videotaped interview, available on the Expandiverse web site.
###
DAN ABELOW is an American inventor, author, speaker and consultant who has degrees from Harvard and the Wharton School. His previous patents have been licensed by over 550 corporations that include Apple, Google, Microsoft, Samsung Electronics and many other world leaders. Abelow's Expandiverse™ IP is the first digital world that can stand next to our physical world. For more information see Expandiverse.com.
To interview Dan Abelow call him directly at (407) 786-7422, or email him at expandiverse(at)gmail(dot)com.
Or connect on...

Facebook: /dan.abelow
Twitter: @danabelow
LinkedIn: /in/danabelow
Google+: /gplus.to/danabelow