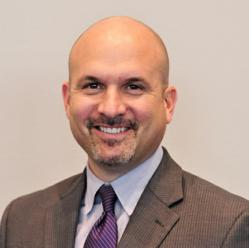 Dallas, TX (PRWEB) April 26, 2013
Hanley Wood Exhibitions is proud to announce that Tom Cindric has been promoted to Vice President.
In his most recent position, Mr. Cindric was the Group Director for the World of Concrete and CONSTRUCT trade shows. While he will continue to have full profit and loss responsibility with these shows, Mr. Cindric will now be working on new brand extension strategies as well.
Mr. Cindric joined Hanley Wood Exhibitions in April 2001 and has been associated with World of Concrete, the largest annual construction show in the U.S., since his first day. He has been integral in the recent resurgence of World of Concrete as well as developing international outlets, including World of Concrete India.
Mr. Cindric is a veteran in the trade show and exhibition industry with more than 20 years of experience. Prior to Hanley Wood, he held Director positions at Advanstar Communications, Consumer Electronics Association and National Trade Productions and was Sales Manager for the Produce Marketing Association. He earned his CEM designation in 1998.
About Hanley Wood
Hanley Wood, LLC is the premier media, event, information and strategic marketing services company serving the residential, commercial design and construction industries. Through its operating platforms, the company produces award-winning digital and print publications, Newsletters, websites, marquee trade shows and events, Market Intelligence data and strategic marketing solutions. The company also is North America's leading publisher of home plans.