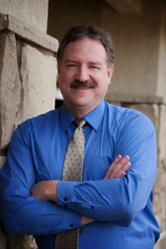 San Luis Obispo, CA (PRWEB) April 26, 2013
Dr. Michael Colleran is treating patients suffering from sleep apnea with devices that help to hold open the air passage by positioning the jaw properly or holding the tongue out of the way. This sleep condition can be very serious, as it causes the patient to stop breathing many times while they sleep. Poor sleep at night can lead to a myriad of problems, because the patient is unusually tired during the day.
Obstructive sleep apnea (OSA) and Central sleep apnea (CSA) are the two different types. CSA is caused when the muscles that control the function of breathing do not receive the signals from the brain properly while the patient is sleeping and is very rare. OSA is the most common form of the disease and is diagnosed when the breathing airway is blocked during sleep, causing a precipitous drop of oxygen in the blood. One of the most common causes for blockage is when the throat's soft tissue collapses during sleep and prevents air from getting through. This causes the patient to wake as they try to breathe. Often, a patient will wake as many as hundreds of times during the night, although many patients do not remember waking that frequently.
Those at a higher risk for contracting this problem include people over the age of 40, those who are overweight, people with a large tongue or tonsils, those with a deviated septum, men, and people with family members or ancestors who have suffered with the issue. However, it is not limited to any particular gender or age. Unfortunately, many who suffer from sleep apnea have not received a diagnosis, making it more difficult to treat.
As a dentist, Dr. Colleran can provide a patient with dental devices to help reduce the blockage of the airways. Some devices are designed to keep the tongue in place while other devices help to position the jaw so that the passageway can remain open. To learn more about dental methods of counteracting sleep apnea, visit http://www.slotownsmiles.com.
Michael Colleran is a general dentist offering patients personalized dental care for San Luis Obispo, CA since 2002 Dr. Colleran attended Cal Poly, San Luis Obispo for his undergraduate studies and University of the Pacific, School of Dentistry in San Francisco for his professional training. He is part of one percent of dental professionals providing the most recent FDA cleared laser procedure for gum disease and periodontal treatment. Dr. Colleran is a nationally renowned dental author and lecturer and an expert on laser dentistry. To learn more about Michael Colleran, DDS and his dental services visit his website at http://www.slotownsmiles.com and call (805) 543-0814.